Valve Corporation has been trying to get into the gaming hardware market for a while. But they couldn't quite solidify their names just yet. Their VR set called 'Valve Index' was their first victory which was followed by the Steam Controller and Steam Link, which failed to make a chain impact. However, this didn't stop Valve as they are back into the game with their all-new and revolutionary handheld gaming device called the Steam Deck.
ALSO READ | Steam Deck – Everything we know so far
What is this Steam Deck?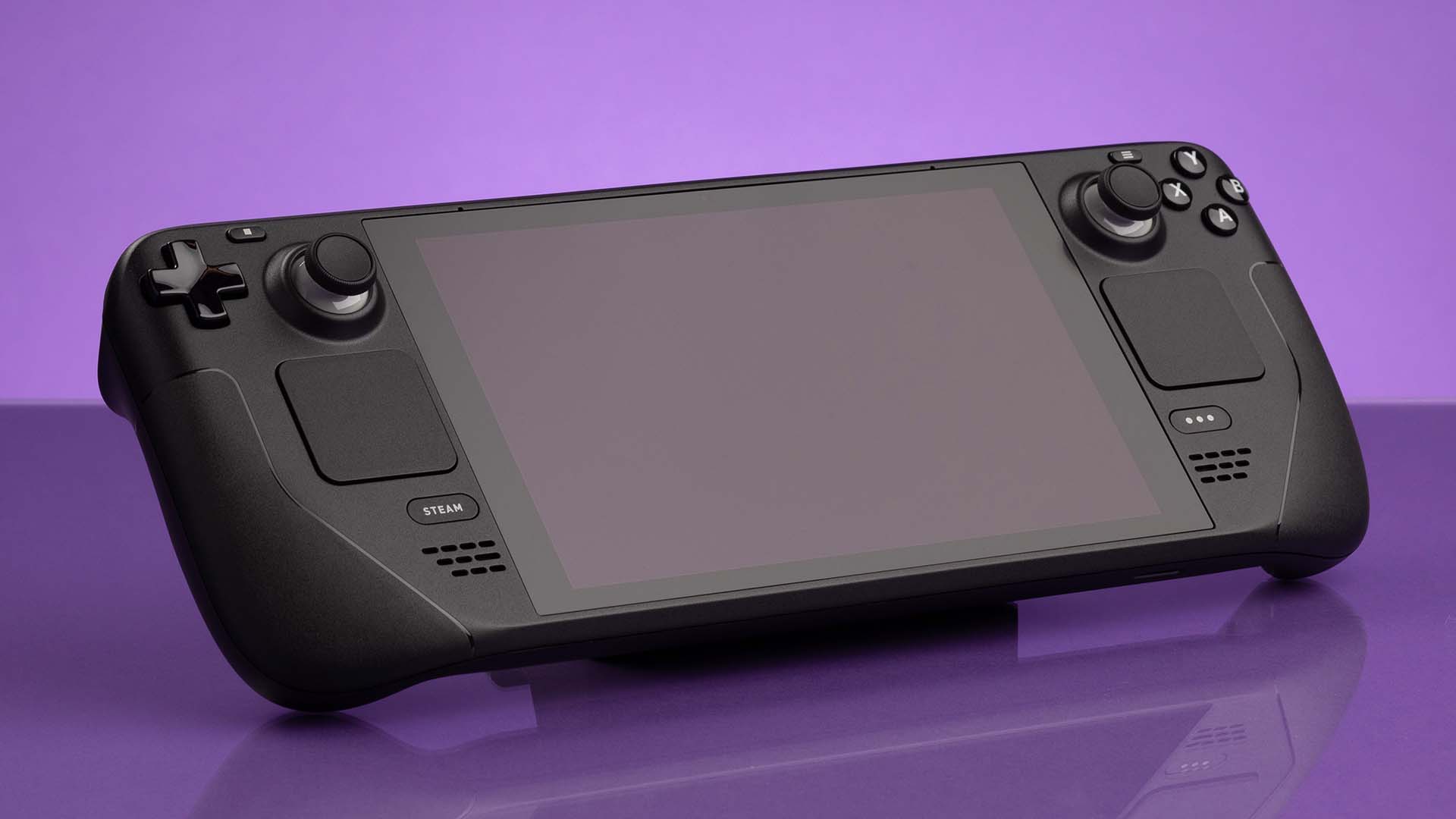 The Steam Deck is the new entry in the handheld gaming console scene, developed and engineered by Valve Corporation. It is a Linux-based system that generally resonates with a portable PC, and can run games from your Steam library, on the go. You can either play games on this powerful device or connect it to a monitor to get a deck experience, a bit similar to the Nintendo Switch.
The Valve Steam Deck Specifications
The Valve Steam Deck is not just a name in the game. It is very powerful and can run games that you would have never thought a handheld device ever could. Specification wise, it backs up the claims as you can see here;
Screen Size- 7 inch
Display Type- IPS LCD, Touch screen
Screen Resolution- 1280×800 pixel
Screen Refresh Rate- 60Hz
CPU- AMD Zen 2
Core Count- 4 Core / 8 Thread
Clock Speed- 2.4 to 3.5 GHz
GPU- RDNA 2
GPU Clock Speed= 1.0 to 1.6GHz
Ram- 16 GB LPDDR5
Storage- 64 GB eMMC or 256 GB NVMe SSD or 512 GB NVMe SSD
Audio- In-built Stereo speakers, 3.5mm
Connectivity- USB Type-C with DP 1.4 support, Wi-Fi, Bluetooth
The Valve Steam Deck is as packed as it can get, considering its size and being the first version of what is the future of handheld gaming consoles.
An Overview for Valve Steam Deck
Currently, the Steam Deck can only be compared with the Nintendo Switch, for obvious reasons and if you ask us, we will be choosing the Steam Deck, over and over again. The reason is simple, we like PC gaming more and pack that and deliver it through a handheld device, you already have our interest. We will elaborate our point down below.
Nintendo Vs Steam Deck
Nintendo has its own sets of games that you can play on it. It has quite a big chunk of the library but still misses major titles that make the Steam Deck a real winner. You can't really play games like God of War (2018) or Elden Ring on a switch so Steam Deck it is. We mean, Mario party sure has its Ups and Downs but Kratos and such are where our hearts are at.
You don't have to buy games as it seems
So you bought a Switch and want to play games on it. You will need to buy them, exclusively for the switch. But if you are already a Steam user and have bought many games that are on your steam library, you don't need to do anything special to play them on your new Steam Deck. If you have a Steam Deck verified game in your library, you can play it on your new handheld just by connecting your Steam account.
Controllers
The switch has the upper hand on the controllers as it steams. The detachable and versatile switch cons are superior to the fixed controllers on the Steam Deck. It has D-pads that give it just the edge but the unorthodox alignment of the joysticks with the buttons is not up to most people's preference.
Still Portable
The Switch offers a 1280×720 pixel resolution, whereas the Steam Deck offers a bit higher, i.e. 1280×800 pixel. The 7-inch screen is big and bright enough to make it the winner, all while being portable at its core. You can't put it in your pocket, but a backpack will sure do the job. It also packs a great battery backup that should keep you gaming for a couple of hours.
Operating System
As far as the OS goes, the Steam Deck features SteamOS 3.0, which is a Linux-based Operating System. Meaning you can achieve a lot more with it if you know the ways. There aren't any restrictions given on it by Valve, meaning you can download anything, including a new OS. Installing Windows on the Steam Deck is a possibility but we won't suggest that quite yet.
Performance
The Steam Deck lets you hook it to a monitor and dock it. Even without that, its in-built 7-inch screen is competent enough for enjoyable gameplay. To mention its performance on 720p, the targeted resolution, with low or medium settings, and here are the results.
1) God War (2018) – 45 FPS (Avg)
2) Elden Ring- 42 FPS (Avg)
3) Dota 2- 60 FPS (Avg)
4) Borderlands 3- 48 FPS (Avg)
Steam Deck Library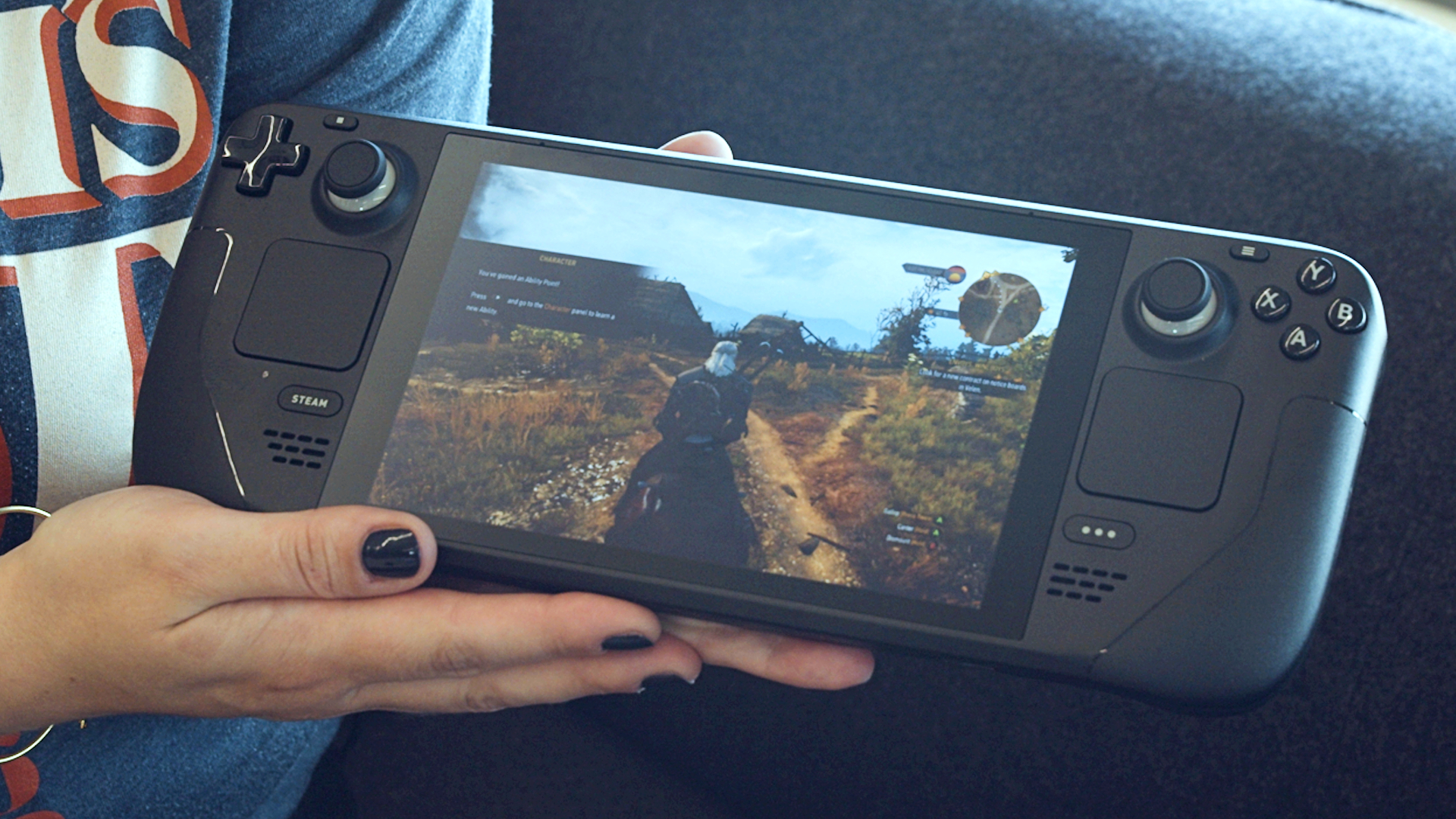 With every passing day, more and more games are being verified for the Steam Deck from Steam's enormous library. To name a few titles, we can mention,
God of War (2018)
Disco Elysium: The Final Cut
Horizon Zero Dawn
Bayonetta
Dying Light
Elden Ring
Risk of Rain 2
NBA 2K22
The Witcher 3: Wild Hunt
Ark Survival Evolved
Stardrew Valley
Terraria
Cuphead
Hades
Sekiro: Shadow Dies Twice
PayDay 2
And many more!
Should You Get One?
This is an ambitious product with a major scope in the future. We have rarely seen such a powerful launch of an early-stage concept and we are loving it. There are so many games that are being verified for the Steam Deck and your favorite game might be next. Obviously, there are the ones that are playable and untested. Either way, the Steam Deck delivers what it is made to and we expect many improvements in terms of specifications, controller layout, and battery backup in the upcoming versions. For now, as an endnote, we 100% recommend gamers to try the new Valve Steam Deck. It is the future and we love it!
Be sure to follow us at redjacket.gg for more Gaming, Anime and Hardware related articles and news.