The Nvidia GeForce RTX 3050 is finally here and it has its pros and cons, making it worth the consideration. Nvidia's RTX 3000 Series GPUs were seriously going to be the mark around for future gaming for a reasonable price to performance ratio. And so were AMD Radeon's RX 6000 GPUs. But both of these brilliant GPU series were plagued by the recent worldwide pandemic situation, low availability of silicone, GPU hoarders, and Crypto miners.
ALSO READ | Nvidia and AMD GPU Street Prices are finally dropping!
The GPU situation seems to be coming to normal, very slowly and while it happens, Nvidia has launched a new card in their RTX 3000 series for their consumers.
The Nvidia GeForce RTX 3050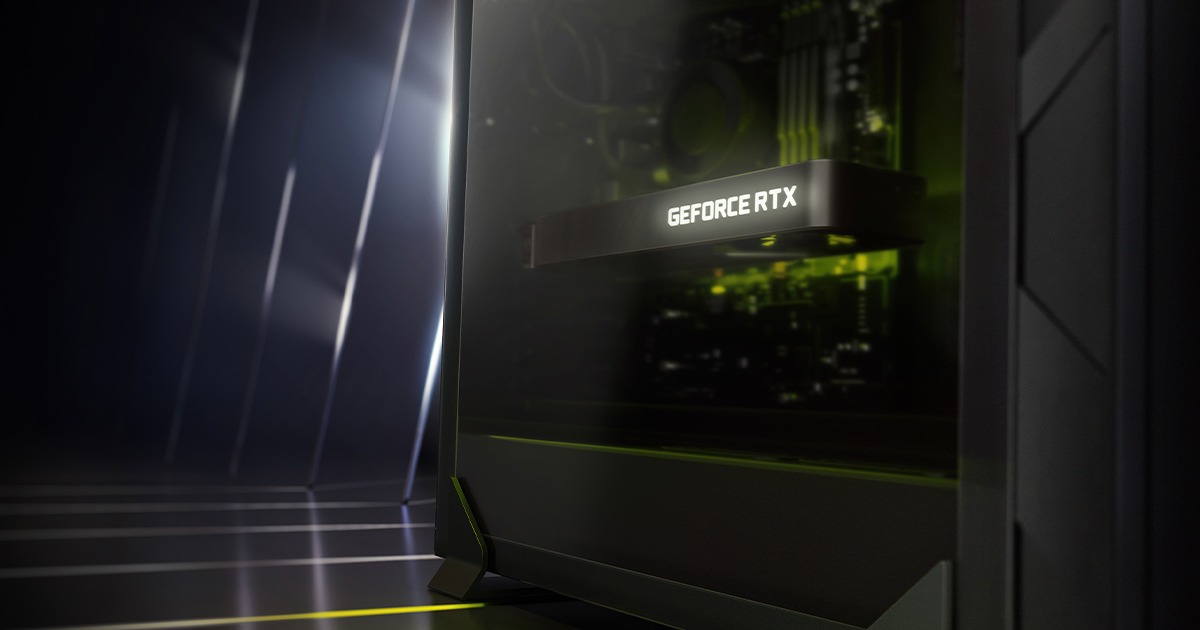 Nvidia has tried to provide a card in their RTX 3000 lineup that can deal with 1080p, modern, AAA gaming experience delightfully. Their goal is to provide a beefy card for budget builds. The card is likely to be around the price point of only $250 and deliver 1080p high gaming performance with real-time raytracing.
Nvidia GeForce RTX 3050 Specifications
You can say that Nvidia took the RTX 3060 and pulled it quite aback, resulting in the birth of the new Nvidia GeForce RTX 3050. The card features;
CUDA Cores: 2560
Tensor Cores: 80 (3rd Gen)
RT Cores: 20 (2nd Gen)
Texture Units: 80
Base Clock: 1552 MHz
Boost Clock: 1777 MHz
Memory Clock: 7000 MHz
Memory Data Rate: 14 Gbps
Total VRam: 8192 MB
Memory Type: GDDR6
Memory Interface: 128-bit
Total Memory Bandwidth: 224 GB/sec
Connector Types: 3 x Displayport (DP) & 1 x HDMI
Recommended PSU: 550 Watts
The specification seems to be quite a mix and match, a sleazy way of Nvidia to deal with the budget gaming section. However, for the price point, the Nvidia GeForce RTX 3050 makes a good case for itself. It surely is better than AMD's take with its Radeon RX 6500 XT, which only has 4 GB VRam and 64-bit bus bandwidth. The AMD Radeon RX 6500 XT can handle some 1080p gaming on Medium but High seems too far-fetched for a solid experience. The Nvidia GeForce RTX 3050 is, however, a winning contender and delivers what it promises.
RTX 3050 over GTX 1660 Ti?
But is it really worth it if we compare it against Nvidia's own GTX 1660 Ti? This comparison makes much more sense because the price range for these two cards is similar. The Nvidia GeForce RTX 3050 should be around the price point of $250, while the GTX 1660 Ti is around $279. Both of these cards are made with the objectives of being a budget ranged card that can deliver High 1080p modern gaming. We can compare the numbers that we ran through, to give you an idea.
Nvidia GeForce RTX 3050 performance in Games
Most of the games that were tested on the RTX 3050, were played on 1080p resolution with the Highest graphical preset or similar options available. We haven't used DLSS or Ray-Tracing on this test.
Avg. FPS in Games
Borderlands 3- 55 FPS
Shadow of the Tomb Raider- 90 FPS
Rainbow Six Siege- 240 FPS
Watch Dogs Legion – 43 FPS
Horizon Zero Dawn- 72 FPS
Wolfenstien: Youngblood- 138 FPS
Metro Exodus- 25 FPS
Assassin's Creed Valhalla (Medium Settings)- 79 FPS
For Ray-Tracing performance, we have selected two titles, Shadow of Tomb Raider and Watch Dogs: Legion. These tests were done on 1080p with the highest graphical presets available and Ray-Tracing turned on to the full limit. The results are:
Watch Dogs: Legion – 25 FPS
Shadow of Tomb Raider- 56 FPS
The FPS averaged on these games with Ray-Tracing turned off were 43 and 90, respectively. Thus it makes your question whether the Ray-Tracing is worth the hassle of buying the RTX 3050. You can achieve quite similar results with Ray-tracing off with the GTX 1660 Ti. But if you are a fan of Nvidia's Ray-Tracing and DLSS then you can go for the RTX 3050. The GTX 1660 Ti can give you close enough average numbers on FPS, with a 5-10 difference, so the answer lines within your preference and availability.
End Thoughts
We can summarize the RTX 3050 with this Pros and Cons list,
Pros:
Ideal for 1080p High, AAA gaming
Budget-friendly
Ray-Tracing
DLSS
8 GB GDDR6 VRAM
Only Requires a 550 Watt PSU
Cons:
Ray-Tracing performance could be better in certain games
The Price could be lower
The design could be more compact
ALSO READ | Nvidia's Resizable BAR- Everything you need to know
Follow us at redjacket.gg for more Gaming, Anime and Hardware related articles and news.