The long-awaited Intel Arc, an Intel's high-end discrete gaming GPUs now have an official release window in the upcoming year. After multiple speculations, leaks, and insights, Intel has revealed its entry at the GPU section for good. For a long time now, the GPU division has been dominated by AMD and Nvidia and, with the recent shortage, there hasn't been a better time for Intel to enter the market.
The Announcement
On the morning of 16th August, Intel announced their new discrete graphics card, software, and services under the brand name 'Arc' which will be coming out in the first quarter of next year (Q1 2022). The company has also launched a brand new website for its Arc lineup. You can visit the website to get a solid look at what to expect from Intel's upcoming lineup, get some brand new 'Arc' merchandise, and get sign-up to stay updated with more information from the company.
Intel Arc 'Alchemist' & more
The first graphics card that is planned to release has been codenamed 'Alchemist'. It was previously known as 'DG2' but the new name sure does justice to its potential. The company also has plans to develop and release future generation cards under the name of Battlemage, Celestial, and Druid. But for now, Alchemist is the one that is under the spotlight of 2022's high-end discrete GPUs and it shows insane power.
Intel Arc series Release Date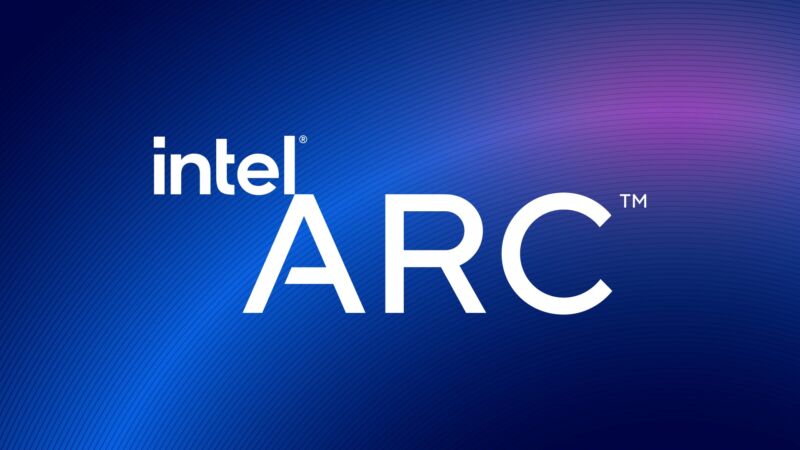 For now, only the first-generation Alchemist card has an official release window of Q1 2022. The upcoming future generation cards, i.e. the successors to Alchemist, like Battlemage, Celestial, and Druid have to wait longer for their release dates.
Available in Multiple Form Factors
Intel's Arc series Alchemist SoCs are said to be available for both desktops and notebooks with its release in Q1 2022.

Though there hasn't been any official announcement on the specs division, the upcoming GPU images shared by Intel give us a harsh overview. The smaller chip is supposed to feature 128 execution units and the bigger chip is supposed to have 512 execution units. Though these are just speculations, for now, we should wait for their official details in the future.
Specifications
The Alchemist cards will be based on Intel's new Xe-HPG architecture (HPG stands for High-Performance Gaming Optimized). This architecture is said to have great Compute Efficiency, Scalability, and Graphics Efficiency. The company has plans to extend all of its upcoming lineup of discrete GPUs based on this Xe Architecture. Apart from this, there will be LP, HPC, and HP variants for their respective purpose markets.
Ray-Tracing & AI base Super Sampling
One of the key features of Intel's Arc series cards is that it will have 'hardware-based Ray Tracing', which will enable it to compete with the leading brands of the market in brand new titles. The cards are also supposed to feature 'artificial intelligence accelerated super sampling' to improve performance.
Anton Kaplanyan tweeted that the Intel Arc GPUs will have full DirectX 12 Ultimate (DX12U) support along with high-performance ray tracing and mesh shading. He also included the bonus high-quality neural supersampling to have its own separate announcement.
Also Read: 5 Best 1080p Gaming Monitors under 20,000INR (India)- 2021.

Performance
Intel also shared quick footage, under the Let's Play section, that features a few high-end games and applications running on Intel Arc Pre-production Silicon.

We can see it running games like Mount & Blade II: Bannerlord, Forza Horizon 4, PsychoNauts 2, Playerunknown's Battlegrounds (PUBG PC), Subnautica: Below Zero, Metro Exodus, The Rift Breaker, Days Gone, Chivalry II, and Crysis Remastered: Trilogy.
By the looks of it, everything ran very smoothly, along with providing great graphical performance. There are said to have more tests and benchmarks coming in the near future.
From Developer's
The developers and the team behind Intel's Arc have shared their story and overview about their new series of discrete graphics cards. Their main focal point behind the Arc series are gamers and the ever-growing gaming culture worldwide. According to their testimonials, the cards are expected to deliver more performance, great frames per second, and 'simultaneous no compromise' performance with gaming, streaming, and multi-tasking.
Our Thoughts
Gamers and gaming enthusiasts have always talked about the graphical upliftment provided by Nvidia and AMD. The market and competition have thus been narrow and many expected Intel to jump in and provide with something greater and create more competition. With the recent announcement, Intel has solidified its presence in the GPU market and people are really excited about it. But everything comes upon the actual performance delivered by production units, its availability, and modest Price to Performance tag. These criteria were not being fulfilled with the recent condition of the market and we really hope Intel Arc can deliver up to our expectations.
If you are looking to buy a high-end GPU, you might as well wait for the Intel Arc 'Alchemist' for Q1 2022. Be sure to follow redjacket.gg for more gaming, hardware, and technology-related articles and news.