Intel 12th Generation Processors are just what you might be looking for in your next beast PC build. These new generation processors will not only ease your system with the utmost processing power in modern games but will deck out multitasking with rather ease.
Also Read: Top 5 Processors Under ₹ 20,000.
Here we will talk about some of the 'leaked' details about this particular product that had a huge effect on the community and the internet. Out of all the areas, we will be focusing on the alleged release date, leaked prices and some pre-consumer release benchmarks.
About the Latest Intel 12th Generation Processors
PC enthusiasts were eagerly waiting for Intel's announcement for their latest generation of CPUs, which came rather late in 2021. The all-new 12th Gen processors are expected to be more powerful than their previous counterparts (11th Gen), but by how much was the question. As we all know, the previous-gen of Intel CPUs were based on the Tiger Lake architecture, whereas Intel has based their 12th Generation Processors on the brand new Alder Lake architecture. The leaks suggest a massive increase in performance in all of the new lineups of the 12th Gen CPUs by Intel.
What is Alder Lake Architecture?
The all-new Alder Lake uses a hybrid architectural approach which enables it to bring two different types of processing cores together. The first type of core is the 'Performant Core' and the second core is the 'Efficient Core' as this new architecture utilizes Golden Cove high-performance cores and Gracemont power-efficient cores. It is said to be fabricated using Intel's Intel 7 process (which was previously referred to as Intel 10 nm Enhanced SuperFin).
Some Leaked Performance Benchmarks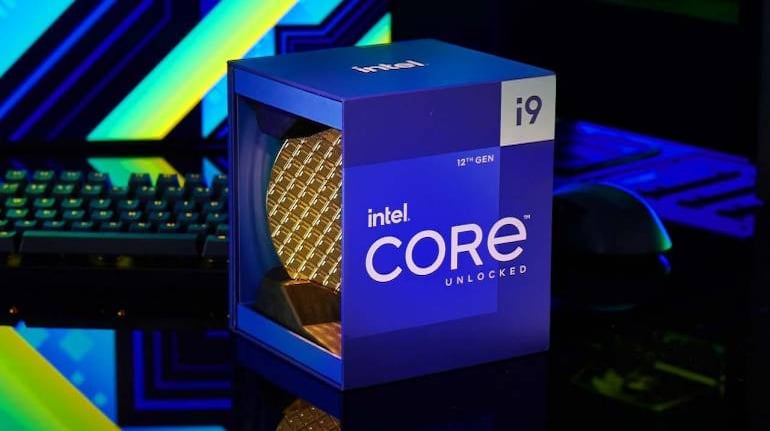 According to some leaked CPU-Z benchmarks, it shows the kind of performance that is to be expected from this new Intel 12th Generation Processors. The leak suggests the idea of around a 50% performance boost than the 11th Gen Intel CPUs.
| | | |
| --- | --- | --- |
| PROCESSOR | Single-Core (CPU-Z) | Multi-Core (CPU-Z) |
| Intel i9-12900K | 827 | 11456 |
| Intel i7-12700K | 800 | 9423 |
| Intel i5-12600K | 746 | 7058 |
source – wccftech.com
To point out the obvious power of the new-gen processors, the Intel i5-12600K outperforms the last gen's Intel i9-11900K on both Single (682) and Multi-core (6563) benchmark scores on CPU-Z. The all-new i5 outperforming the last gen's i9 is what gives you the idea of how powerful Intel's brand new Alder Lake-based Processors are.
Even though multiple leaks around the globe suggest the same ordeal, that the new i5-12600K is much more powerful than the Intel i9-11900K, it is still early to speculate until we test the consumer-grade product upon its official release. It is possible that the units that are being benchmark tested now, are not actually what the final product will be that comes into the consumer's hands. Also, the chance of fake results to hype up the crowd can't be dismissed as a viable option either.
Leaked Specifications
Intel has yet to release all the technical specifications that their 12th Generation Processors have to offer but as for the leaks and rumours, here is what we got. The Intel i5-12600K is rumoured to feature a 3.7 GHz base clock frequency and up to 4.9 GHz single-core boost. It comes with 6 performance cores (6 x Golden Cove) with hyperthreading and four efficiency cores (4 x Gracemont). It is thus speculated that the Intel i5-12600K will have 10 CPU Cores and 16 CPU threads.
This CPU is also rumoured to be paired with Intel UHD 770 with a GPU Frequency of 0.35 GHz and GPU (Turbo) of 1.45 GHz. It has 32 Execution units and 256 Shaders. It supports DirectX version 12 and is based on 10 nm technology. The chip is rumoured to support memory type DDR4-3200 and DDR5-4800 with a maximum capacity of 256 GB.
This should probably give you a rough idea about the technical specifications the new-gen CPUs have to offer thus it is better to wait for the official charts to be accurate.
Leaked Prices
There were recent listings from certain websites that momentarily revealed the selling prices for these latest-gen Intel CPUs, Even though the listings are no longer available, the prices are noted down on various sources. The Intel i9-12900K is said to cost $ 589 MSRP, which is a $ 50 more asking price than the previous-gen i9-11900K. The Intel i7-12700K is said to cost $ 409 MSRP, which is a $ 30 more asking price than the previous-gen i7. The Intel i5-12600K is said to cost $ 589 MSRP, which is a $ 30 more asking price than the previous-gen i5. But looking at the performance boost, the prices do justify themselves as price per performance margins.
Leaked Released Date
Again, Intel has yet to announce the official release date for the 12th Gen Processors but multiple sources claim the release date to be 4th November 2021.
So look out for these new Intel CPUs and follow us at redjacket.gg for more Gaming, ANime and Hardware related articles.