Still, thinking about purchasing a new GPU to complete your dream setup? Well, this goal of yours should be within reach, coming this April.
According to one of the computer hardware manufacturing giants, Asus, they have confirmed the reduction of their latest graphics card prices by up to 25%. This news has spread like a wildfire, especially considering the current market of computer hardware and the latest generation Asus GPUs.
Asus' take on MSRP reduction on their GPUs
As the news reads, an Asus representative has confirmed and informed more about the company's plans, in an official statement through email.
According to their statement, this price reduction will be seen in all their graphics card options. This includes their entry-level, mid-range, and even the high-tier, high-performance Asus GPU models. People were skeptical about this being applied to only their latest generation card like the AMD Radeon RX 6500 XT. But the latest piece of information covers that query entirely.
How is the company going to reduce the MSRP of these Asus GPUs?
Considering the current market and the global condition, the PC and gaming sector has suffered many inconveniences over the past 3 to 4 years. Even though the super inflated price points of these things were expected to fall soon, it was not clear how would that take place. But Asus has reassured us on how they are planning to cut MSRP in the coming time.
The company has stated that one of the reasons behind the current prices of Asus GPUs is import taxes. So, the company is planning to have cuts on United States imports from China, which will play a major factor in the hefty price reduction process. They further explained that the latest tariff lift on Chinese imports from the office of the United States Trade Representative (USTR), will allow them to lower the MSRP for their latest generation Asus GPUs.

Asus already dominate the market with a huge percentage of GPU sales through their two prime series, Asus and ROG [Republic of Gamers]. They sell quite a number of products in both custom designs and references from AMD and NVIDIA. And not just that, it has recently become a partner for Intel Arc Alchemnits for desktops, laptops, and AiCs. So, now the question is, which of these will have this price cut in April 2022?
Even though Asus has so many options to choose from, their official statement of massive price cuts through reduced MSRP of GPUs will only be available in the NVIDIA RTX 3000 series graphics cards. But do not worry, this price reduction will be applied to all of the price points, like the entry-level Nvidia GeForce RTX 3050 and the Nvidia GeForce RTX 3060. Along with the popular mid-range cards like the Nvidia GeForce RTX 3070 and the top-tier, high-performance cards like the Nvidia GeForce RTX 3080 and the RTX 3090.
How much Price Reduction are we talking about?
So, according to the official statement, PC gamers and enthusiasts should expect to see a price reduction in the above-mentioned RTX 3000 series Asus GPUs of up to 25%. And by 'up to', they usually mean a figure close to it. Also, the MSRP cost of all the cards will not be equally less, but it would be a considerable amount nevertheless.
When will we see the MSRP reduction of Asus GPUs in action?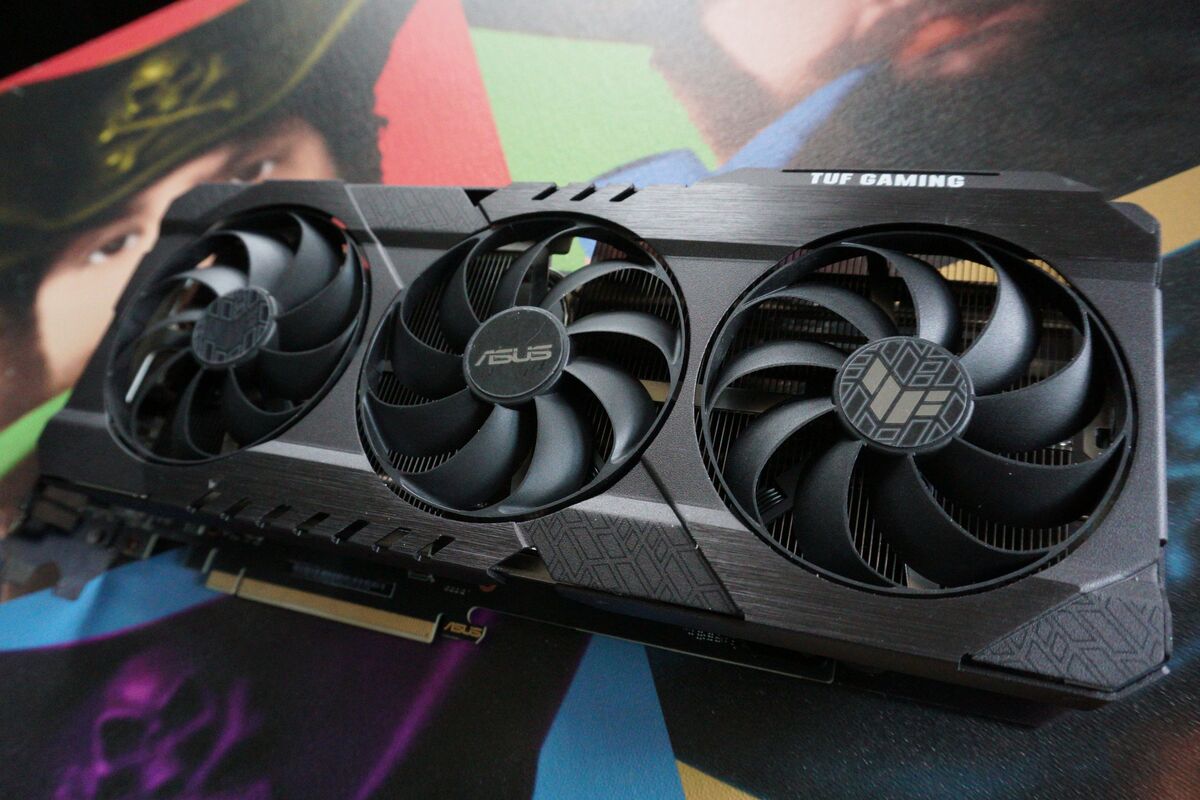 The company predicts that this should be in action, starting from 1st April 2022. Asus has previously raised their GPU prices in January and in April of 2021 for the same tariff reasons. Now it seems, they are lowering them as the demand and availability normalize.
What's great about this news is that if we see a major price reduction n the RTX 3000 series cards from a brand like Asus, the other rival companies like EVGA, Gigabyte, and MSI might also hop in on the bandwagon, lowering their price points. More or less, this will be amazing for us gamers and PC enthusiasts, who have been dreaming of upgrading their systems for a while now.
Be sure to follow us at redjacket.gg for more Gaming, Anime and Hardware related articles.