If you are looking for details on Lapis Lazuli in Minecraft, then this Guide will help you! Minecraft is more than just a game for its humongous player base, spread across the world. The game features a vast, open-world map, lots of things to do and find, while the base functionality of the game still depends on an individual's survival skills. The world of Minecraft is full of violent mobs, while you could defend yourself against them, you would need all the helo you can get. Thus exploration and crafting are the key elements of the game.
Apart from all of these, Mining and Base decor are also very important parts of the game. Among the many things that the game features, Lapis Lazuli is the topic of today's discussion.
What is Lapis Lazuli? Where can you find it? What can you use it for? To answer all of these questions, please refer to the article down below!
ALSO READ | How to get and use Powder Snow in Minecraft
What is Lapis Lazuli in Minecraft?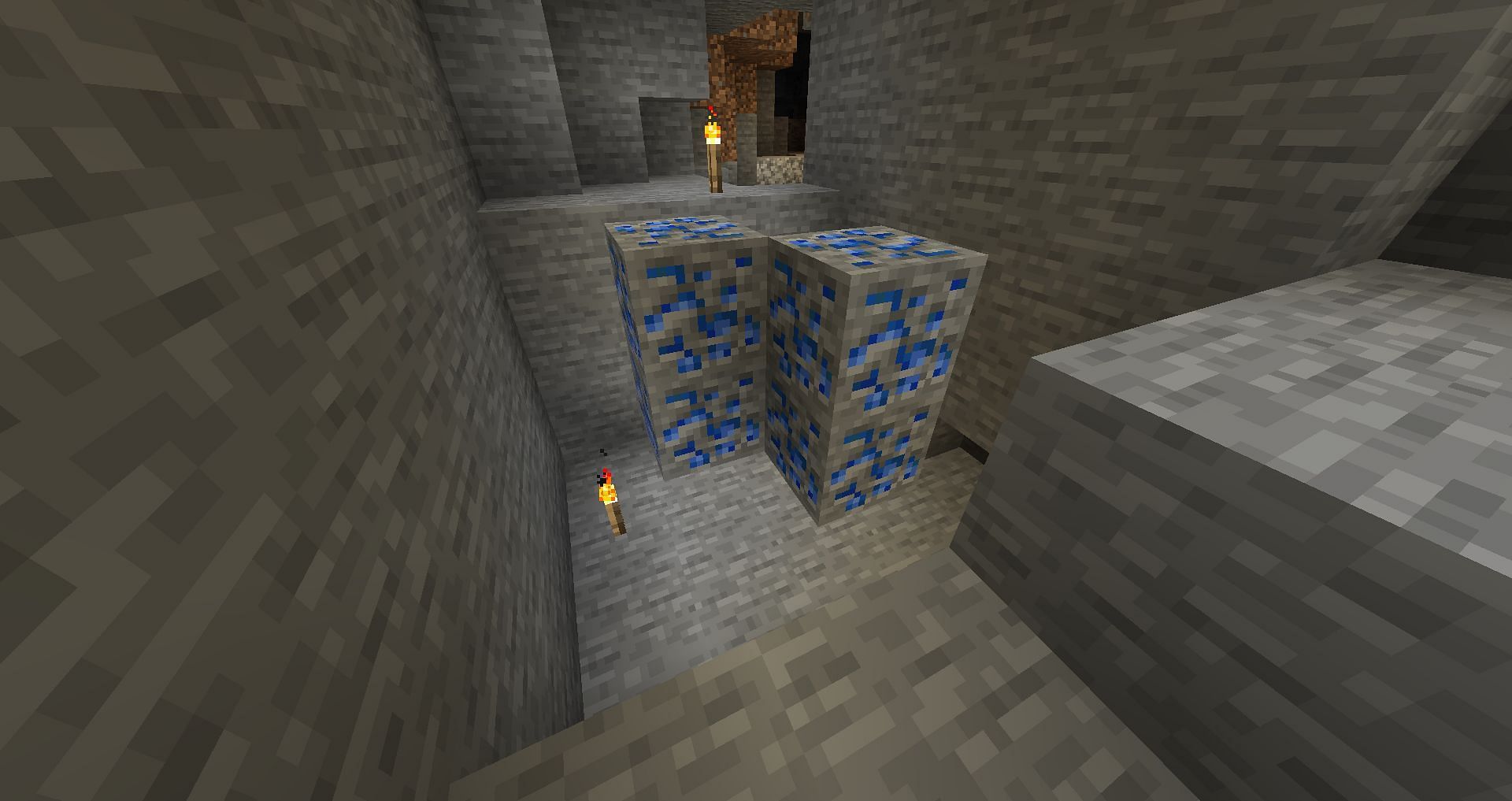 If you have just started playing the game there's a possibility that you have already come across a blue block while mining. In case you haven't, Lapis Lazuli is a type of material that is found in Minecraft. It is a semi-blue block, as it is generally ash in color, covered with pigmented blue. There are some potential uses of this material, for example, it can be used within an enchanting table as ammunition to enchant different types of weapons, tools, armor, and books.
Where to find Lapis Lazuli in Minecraft?
Lapis Lazuli in Minecraft is a fairly common item. It can generally be found anywhere. But to say the certain methods, Lapis Lazuli can be obtained via these ways mentioned below;
There are a few more ways but these three are the best and the most common ones. Let's define each of these ways.
Mining
Minecraft is a game that promotes mining to its core. There are a lot of things you can find above the world but the important stuff lies down below in the ground, and so is Lapis Lazuli. Previously, it would have taken some time before one would come across it. But after the 1.18 update, it can be found in plenty between the Y64 to -Y64 levels.
Chests
There are many chests, scattered around the game map. Players can open them to receive valuable items in the game, without much of a hassle. Even though the contents of the chests are purely randomized, there's a heavy chance they would contain Lapis Lazuli in them. Among the many kinds, the chests that may contain Lapis Lazuli are Shipwreck Treasure chest, Mineshaft chest, and Village Temple chest.
Trading
Trading is yet another key prospect of the game. Players can trade in their emeralds or other things for something they want. Players can trade with Wandering traders or with the pillagers in the game. The contents they have for trading are also very random, sometimes you can find stacks of gold while other times, they may carry a stack of wheat. But there's a solid chance of players finding Lapis Lazuli while trading with these folks. So carry some emeralds and keep looking for Wandering traders or a Minecraft village.
What are the uses for Lapis Lazuli?
It has quite some uses in the game. It is a key element of enchantment in the game. Other than that, you can use it to make a blue dye, blue-colored glow stick, blue firework stars, blue carpet, blue concrete powder, etc. A single block of Lapis Lazuli contains up to 9 Lapis Lazuli!
What is the purpose of Enchantment in Minecraft?
Enchantment is a key part of the game. As you all know, there are several types of weapons and tools that can be crafted in the game. Each of them has a level grade and specific statistics. The process of Enchantment gives certain perks or boosts to these weapons. And who would not want a boosted weapon in a mob-infested game like Minecraft?
ALSO READ | How to make Nether Portal in Minecraft 1.18
This about sums up our today's topic, a guide on Lapis Lazuli in Minecraft and where to find it! For more similar Gaming, Anime, or Hardware articles, be sure to follow us at redjacket.gg.