We will be talking about the top 3 Co-op games for couples in this article. If you want more articles like this one, do let us know down below!
Gaming is not just merely a way to pass time anymore. It is a hobby, passion, and profession for many gamers along with the world. Video gaming is a great way to connect with people, make friends, and create memories. Obviously, you have to play games other than COD and CS: GO, where toxicity may become a hindrance to your goals.
There are different types of games to fit different tastes. But if you have someone special in your life, who shares the same common interest in games or if you want to introduce them to gaming, we have got just the right suggestions for you. There are many co-op games that you and your significant other could just hop in and have fun. So to get you started on your new quest, here are the top 3 co-op games for couples, handpicked by us!
Top 3 Co-op Games for couples
As we mentioned before, there are various genres in gaming, to fit everyone's preferences and likings. Some like to play shooter games while others like strategic ones more, and so forth. In today's list, we will be focussing on three games that should meet most of the popular genres that you are looking for. This will include strategy, shooting, puzzles, racing, and more!
3) Unravel Two
The first game in today's list is going to be the latest installment in the Unravel series. After the huge success of the first game and multiple requests to add a co-op feature, the developers came up with Unravel Two. Unravel Two features creative two-participant gameplay with a series of tricks and challenges. There is a dramatic storyline, with beautiful storytelling throughout the gameplay, and players have to co-operate and find innovative ways to solve the challenges that lay ahead.
The only part that we detest about this game is the single local co-op feature. There's no online co-op in the game and the only way you can play this game with someone who lives on the other side is through Steam's Remote Play Together option.
2) A Way Out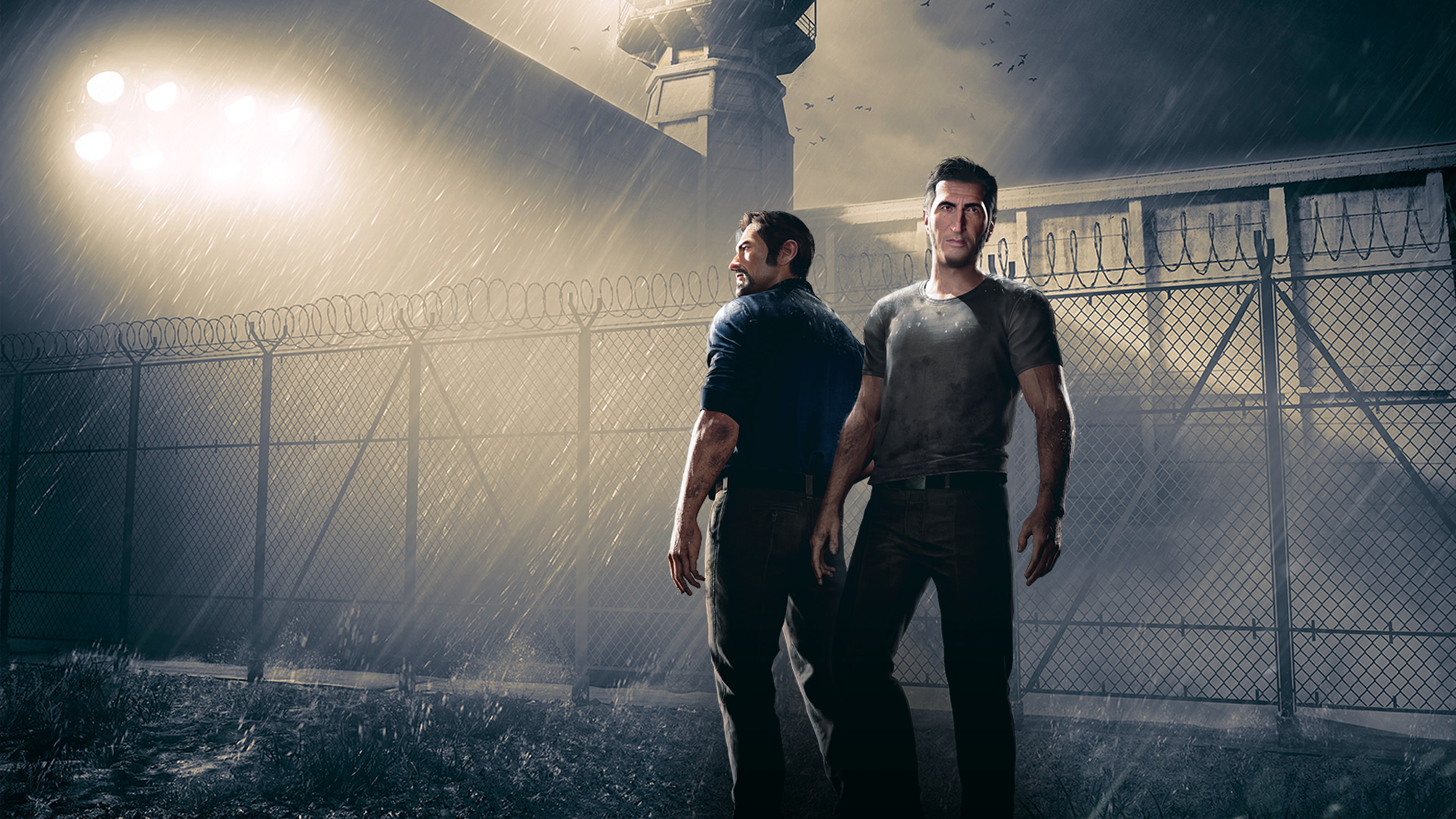 A Way Out has already become a classic example of how a co-op game should be. Though the start of the game feels a bit sluggish and slow, it increases its pace soon. The game features two main characters with different worlds and stories, colliding together because of a common foe. Now all they have to do is break out of the prison and confront their arch-nemesis. Players can select to play as any of the two characters in the game, as both of them share equal significance in the main storyline. There's a compelling story that binds them together and it depends on the players to decide their fate throughout the entirety of the game.
It is cool that the developers have given choices to the players on critical matters. It makes the game feel more interactive. You get to solve puzzles, make the next move, drive, dodge cops, shoot weapons, and so on. In our preference, A Way Out is a must-play title in the co-op genre.
A Way Out is a split-screen Co-op title, that can be played locally, through a friend pass, or online co-op (if both of you won a copy each).
1) It Takes Two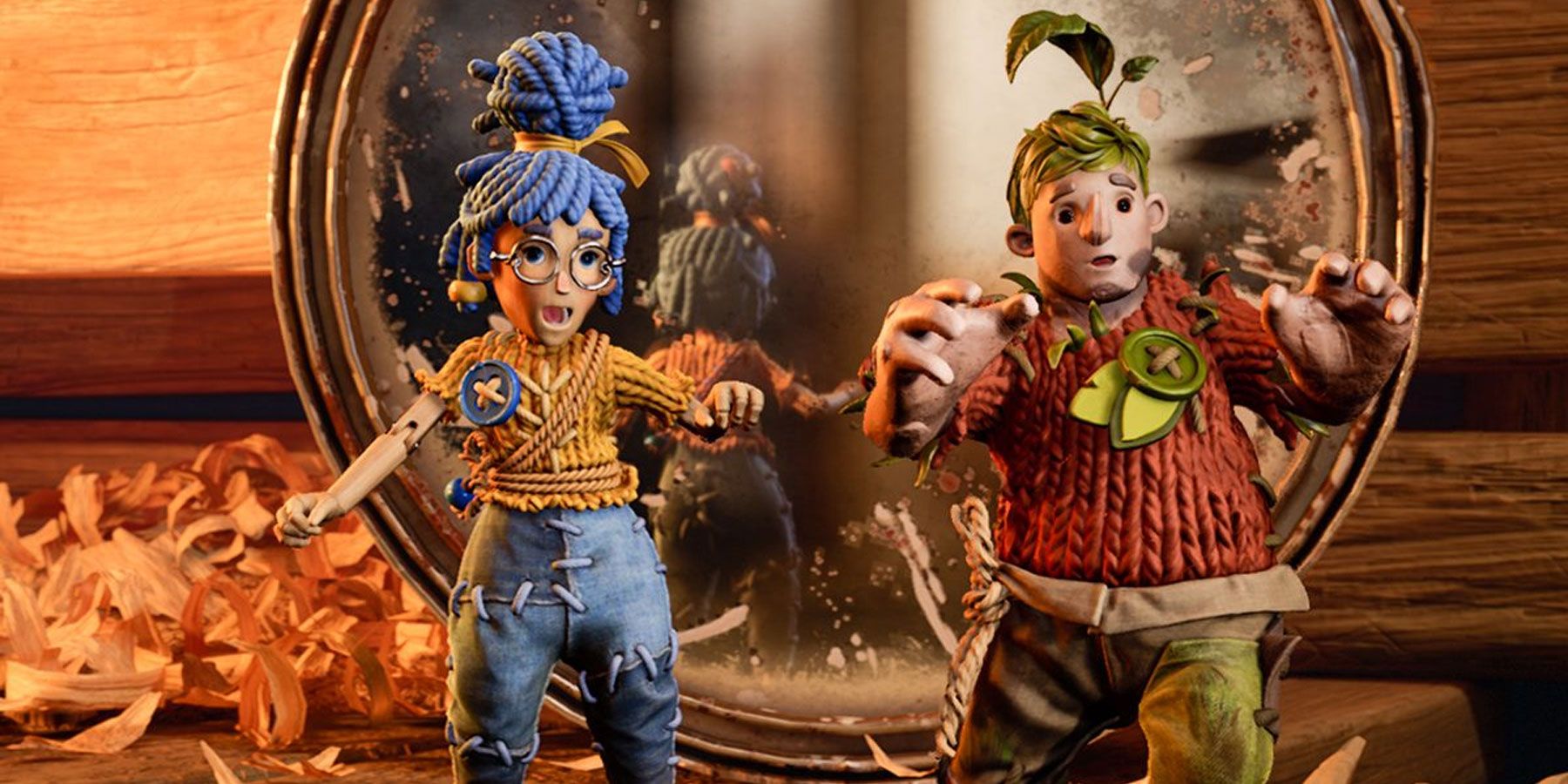 If you are talking about games for couples, you possibly can't miss out on It Takes Two. It Takes Two is a game that was released last year and has won multiple game awards. Before we talk about what the game offers and why you should play it, we must talk about the plot of the game.
The game tells the story of a husband (Cody) and wife (May), once close, but now distant. When they decide to tell their daughter about them getting a divorce, some miraculous incident takes place, leading both the husband and the wife to become small figurines. Now lost in the world of their very own backyard and their house, they must follow through and work together to reach their daughter's attention, who can turn them back into humans. Well, there's more to the story than this, that can be best experienced when played.
The game is a beautiful creation of all the amazing things that video games have to offer. There are multiple steps and sections to the game, each unique and innovative. Every step is a massive challenge, which can only be conquered through team effort. Throughout the game, the main plot expands and unfolds, making the whole experience a saving grace for their broken marriage. It genuinely deserves its "Game of the Year" award, and we hope more games like this get the recognition they deserve.
It Takes Two is a split-screen Co-op title, that can be played locally, through a friend pass, or online co-op (if both of you won a copy each).
These have been our "top 3 co-op games for couples" suggestions. This list is based on our personal preferences and if you have some other suggestions, do let us know down below.
ALSO READ | Top 5 Racing Games You Should Definitely Play 2022
Be sure to follow us at redjacket.gg for more Gaming, Anime and Hardware related articles!