The release of Hunger Games in 2012 pioneered a new exciting gaming genre with one of the most devoted fan bases on all platforms – Battle Royale. The rules of the game are simple. Jump in a deserted land, gather resources and ammunition, attack each other with the acquired loot and eliminate everyone else. The last standing person is the winner.
The origin of Battle Royale games came from a modded plug-in for the popular game, Minecraft. The plug-in was named Survival Games and it instantly became a huge success. However, the genre reached its highest popularity after the release of PlayerUnknown's Battleground in March 2017. The unpredictable yet appealing gameplay and the game's intuitive design gathered a huge audience on Twitch and YouTube. After 4 years of the release of PUBG, let's take a look at the top 10 battle royale games available today.
Also Read: Top 10 Female Esports Players
10. Totally Accurate Battlegrounds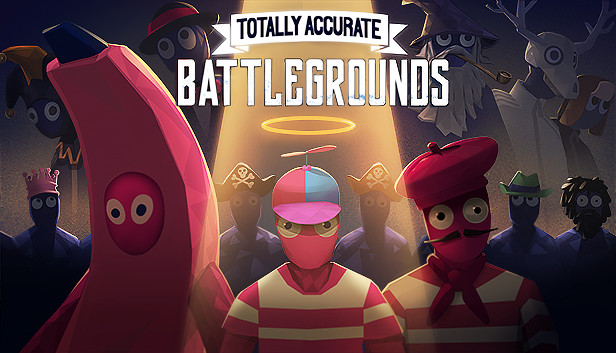 Developer: Landfall Games
Release Date: 5 June 2018
Platforms: PC
What started as a parody of the genre is now one of the most played battle royale games. Released in 2018, TOTALLY ACCURATE BATTLEGROUNDS (TABG) can be considered as a super-budget edition of the original battle royale game. However, the game's exaggerated physics is insane.
09. ZombsRoyale.io
Developer: End Game
Release Date: 14 March 2018
Platforms: Web browser, iOS, Android, PC
ZOMBSROYALE.IO is a free-to-play browser-based battle royale game. It shares the same game mechanics with Zombs.io and Survive.io. The top-down view makes it easy for players to know where exactly their opponents are. The gunplay is quick and more controllable.
08. Super Animal Royale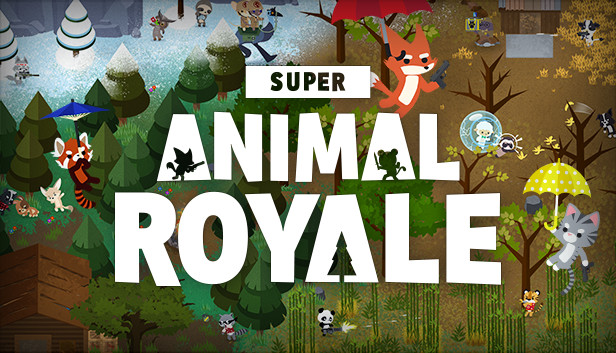 Developer: Pixile
Release Date: 12 December 2018
Platforms: macOS, PC, Nintendo Switch, PlayStation 4, PlayStation 5, Stadia, Xbox One, Xbox Series X/S
Super Animal Royale is an indie top-down, 2D, third-person battle royale that utilized the concept of 'Super Animals' which are made by putting together DNAs of different animals. Animal DNAs are randomly rewarded after each match wins. Better performance increases the chances of unlocking a new potential species.
07. CRSED: F.O.A.D.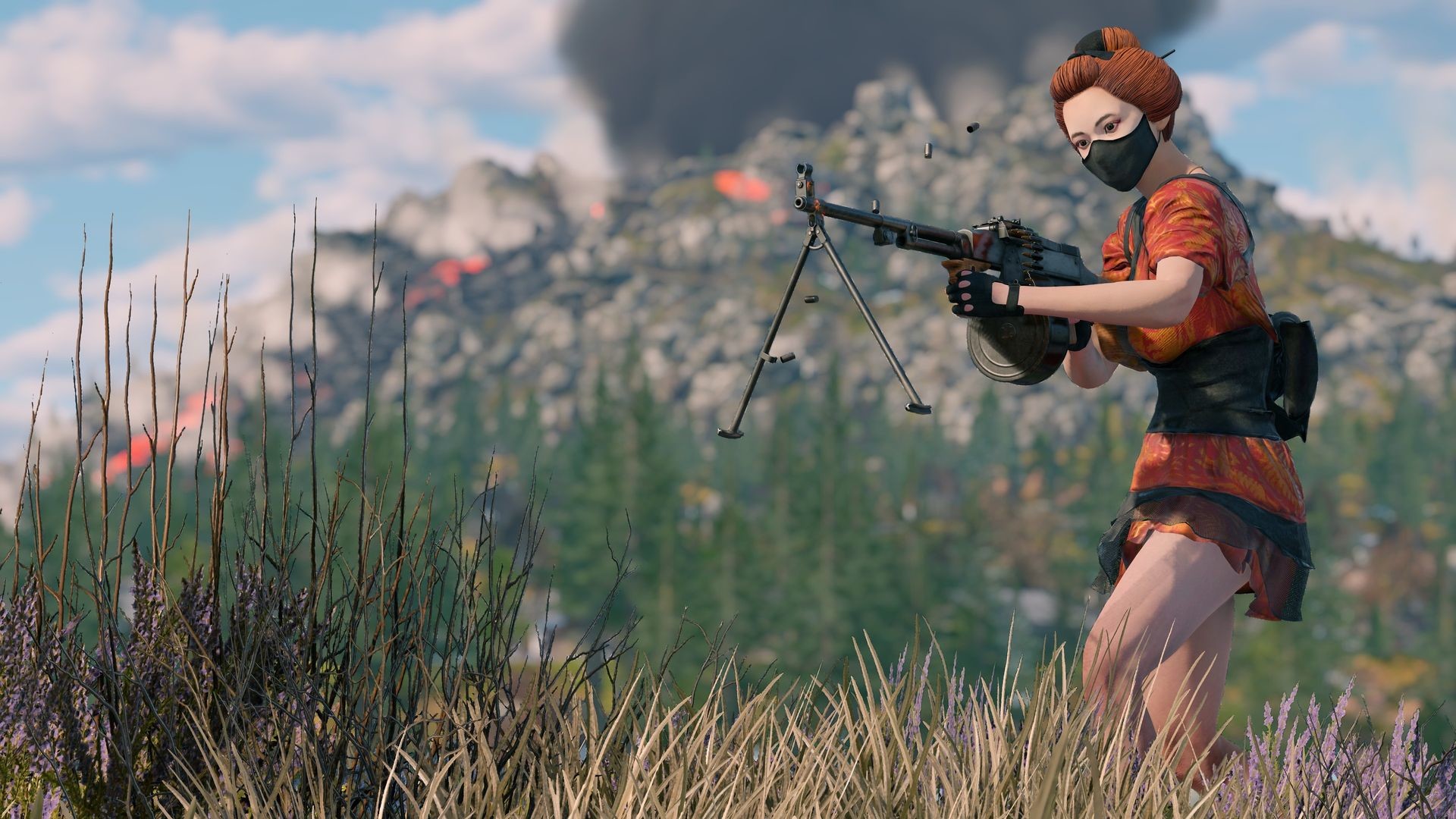 Developers: Darkflow Software, EXNOA LLC
Release Date: 15 June 2018
Platforms: PlayStation 4, Nintendo Switch, PC, PlayStation 5, Xbox Series X and Series S, Xbox One
Previously known as Cuisine Royale, CRSED: F.O.A.D. applies its tweaks onto the established battle royale genre which makes it a fresh new addition to the list. Instead of a military vest, players carry pieces of kitchenware including pots and pans.
06. Battlefield V
Developers: DICE, Criterion Software
Release Date: 20 November 2018
Platforms: PlayStation 4, PC, Xbox One
Battlefield V's take on the battle genre conjured up very little buzz on its initial release. The solid shooting mechanics of the game and impressive audio-visual fidelity makes Firestorm, the battle royale part of the game, one of the most persuasive experiences.
Also read: Top 15 Adventure genre Games
05. Spellbreak
Developers: Proletariat, Inc.
Release Date: 3 September 2020
Platforms: PlayStation 4, Xbox One, Nintendo Switch, PC
As one of few games of the genre that have successfully removed the necessity of guns and weapons, Spellbreak is a free-to-play, class-based battle royale. It uses magic projectiles instead of bullets, which again is a much-needed change for all the dedicated fans of the genre. Players can choose one of the six elements to use during the game which grants them benefits during a fight in-game. To cover their weakness, they can also choose one from the other five elements as their secondary.
04. Call of Duty: Warzone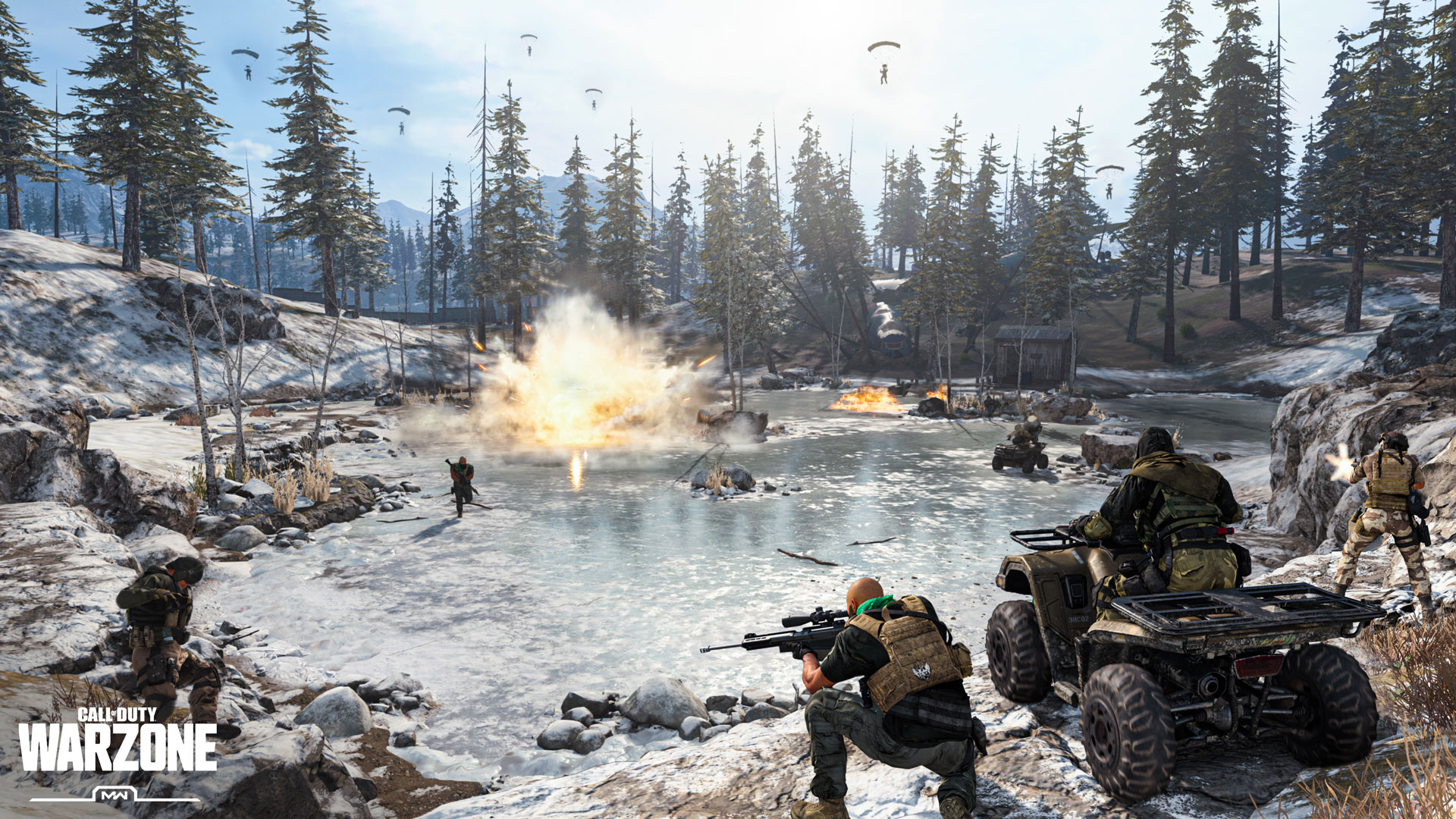 Developers: Raven Software, Infinity Ward
Release Date: 10 March 2020
Platforms: PlayStation 4, Xbox Series X and Series S, PC
One of the best fast-paced battle royale out there, Call of Duty: Warzone has changed the meta of 'hotdrops'. The circle is ever-shrinking with forcing all 150 players to engage in gun battles. Even if someone dies, they can respawn by winning a duel in Gulag. Players can utilize their looted cash at Buy Station to get a teammate to respawn or killstreaks. It is safe to say it is definitely one of the best games if you just want to go in and click some heads.
03. Fortnite
Developers: Epic Games, People Can Fly
Release Date: 21 July 2017
Platforms: PlayStation 4, Nintendo Switch, Android, iOS, Xbox One, PlayStation 5, Xbox Series X and Series S, PC
Armed with their trusty pickaxe, players airdrop from a Battle Bus. Along with the regular battle royale gunplay, Fortnite allows players to knock down structures with their pickaxe and collect basic resources that are wood, brick, and metal which can be further used to make custom structures. They are means to quickly travel through the map, take cover from enemy fire, or get an advantage during a gunfight.
02. Apex Legends
Developers: Respawn Entertainment, Panic Button Games
Release Date: 4 February 2019
Platforms: PlayStation 4, Nintendo Switch, Xbox One, PC, Android, iOS
Apex Legends implies the concept of individual abilities over the normal battle royale gunplay. Before the match, players have to choose from one of the 17 playable characters (as of Season 9) and they offer different playstyle to the team depending on their characters. Much like Call of Duty: Warzone, this game allows players to fully utilize their kit of abilities without relying too much on teammates to assist. One can even revive a dead teammate by carrying his revive banner to one of several beacons located on the map.
Also Read: Top 10 Games with the Most Realistic Locations
01. PlayerUnknown's Battlegrounds
Developers: PUBG Corporation, KRAFTON
Release Date: 20 December 2017
Platforms: PC, Android, iOS, Xbox One, PlayStation 4, Stadia
The pioneer of the battle royale genre still stands strong. PlayerUnknown's Battlegrounds or rather, PUBG, offers the natural battle royale experience. 100 players jump into a deserted island and gather resources while eliminating others to survive. Without any flashy abilities or crude gameplay, the game has managed to hold the top 3 positions in Steam for a long time, thus proving how good the gameplay is.
Also Read: Top 8 Upcoming Zombie games | 2021
This was our take on the top 10 battle royale games. Let us know if you enjoy playing such games and what do you expect from this genre in the future. Keep following redjacket.gg for such gaming content. Keep gaming.