PlayerUnknown's Battlegrounds Season 11 is here. The new season brings back the 3×3 Paramo map, a new emergency pickup feature, updates to the weapon mastery & PUBG ID system, and a host of other new features. So, with that being said, let's take a look at everything that you need to know about season 11 of PlayerUnknown's Battlegrounds.
RELEASE DATE
Season 11 has already been released on PC on March 31st, 2021, however, on consoles it will be releasing on April 8th, 2021.
PARAMO RETURNS
The smaller 3×3 Paramo map is now once again available in the standard PUBG playlist. You can now take on the highlands of Paramo in either solo, duo, or squad in both TPP and FPP mode, with up to 64 players in a match. Furthermore, several noteworthy changes have also been added to the map as well, such as: –
The possibility of one extra randomized location on the map.
Increased spawn rates of secret room and care package helicopter.
Additional cover has been added to the fields of Paramo.
This map is also available in custom matches as well.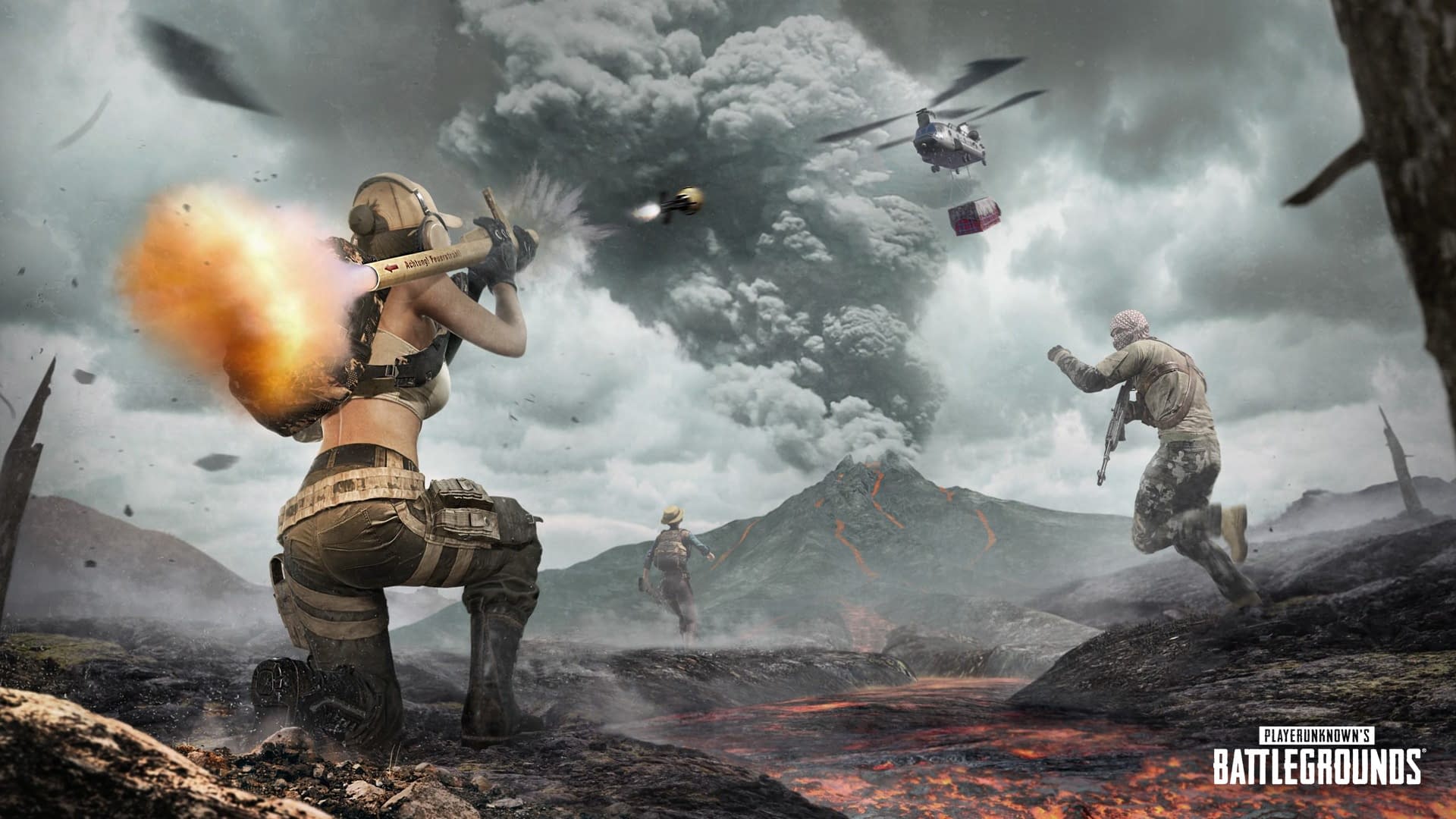 It must be noted here that Karakin and Haven have been removed from the PUBG's standard playlist, but Karakin is still available for custom matches. To focus on a better matchmaking experience, Devs have limited the total number of playable maps to five, which are Erangel, Miramar, Sanhok, Vikendi, and Paramo.
EMERGENCY PICKUP FEATURE
A new transportation tool has been added to the game, known as the Emergency Pickup. It is a lootable item that is essentially a giant Fulton balloon, which when released from its bag gets fully inflated, and gets attached to an airplane that arrives within 60 seconds. The Fulton balloon cable can then be used to attach up to four players, and once the plane arrives it catches the balloon along with the players attached to it. The plane then lifts the players and moves towards the center of the safe zone. The players can then detach themselves and parachute down at any point during the flight.
This cheeky new tool offers the players more options to find safer looting locations or to outrun the incoming blue zone. However, the emergency pickup tool cannot be used before the first circle and after the fourth one, and just like the flare gun, it will only work if the area is clear of obstructions.
Furthermore, once you are lifted by the plane, you will not be able to use your weapons and you will be vulnerable to mid-air attacks as well. Also, once you are picked up by the plane, your camera angle will be locked in TPP mode.
As of now, the emergency pickup item can only be found on Erangel, Miramar, Sanhok, and Vikendi.
MASTERY MEDAL UPDATES & PUBG ID
Ten new medals, which are focused on various playstyles and combat situations have been added to the game. These new medals can only be obtained in normal and ranked matches, and once you unlock a medal you can then show them off as a part of your PUBG ID. The new PUBG ID update allows you to flaunt your achievements by displaying up to two medals on your ID banner.
RANKED MODE UPDATE
Ranked players will now notice a significant increase in the spawn rates of all weapons across all maps, as the weapon spawn rate has been adjusted to a level similar to the Esports Mode. Apart from this, few changes have also been applied to the ranked reward system as well.
WEAPON BALANCING
With the season 11 update, Weapons like VSS, Scar-L, and Mini-14 have received minor buffs, whereas Beryl and SLR have been slightly nerfed.
BUFF
MINI-14 damage increased by +1 (46 to 47)
VSS damage increased by +2 (41 to 43)
SCAR-L damage increased by +1 (41 to 42)
NERF
SLR :- horizontal recoil increased by 15%
Decreased recovery rate from 2.1 to 1.9
BERYL :- horizontal recoil magnitude increased by 5%
horizontal recoil speed increased from 10 to 11
Vertical recoil speed increased from 15 to 16.5
Apart from the changes that are mentioned above, several smaller yet noteworthy changes have also been applied to the game. You can head on to pubg.com to read the full patch notes of season 11.
Also, starting from season 11, the seasons are getting a little shorter as the ranked season will now last only for two months, and the survivor pass would not necessarily align with it.
Are you guys excited for season 11 of PUBG PC? Let us know in the Comment section below, and for more such awesome content keep it right here at redjacket.io.