The all-new Valorant update is on the verge of release and we are really excited about the new things that are coming to the game. In this article, we will be focussing on one of the two key elements in the new Episode. Yes, we are talking about the new agent in the game, Neon. To know more about her abilities and how you can utilize them in competitive scenarios, then this is the right article to guide you.
New Agent in Valorant Episode 4 Act 1
It has been confirmed and we had our fair share of official sneak peeks on the new agent in the game. Her name is Neon and she will be the sixth duelist in Valorant. She goes by the code name Agent 19 and packs sick new electrifying moves that you could imagine. She is like the perfect blend of a fast-paced character, ideal for first blood.
Neon's Abilities in Valorant
Neon will be coming to the game once Episode 4 Act 1 goes live, which is scheduled for 12th January, tomorrow. So let us jump right to the discussion of her abilities, so you can have an early idea.
Neon has four abilities to choose from, High Gear, Relay Bolt, Fast Lane, and Overdrive. Let's talk about each of these in detail and how you can utilize them.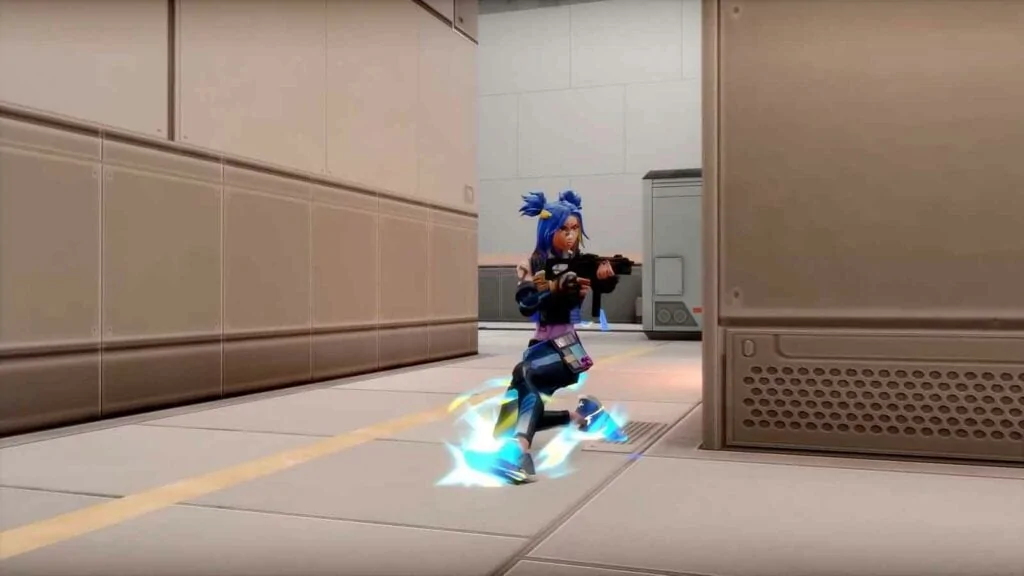 When activated, this ability allows Neon's high power to channel into an increased speed. When it is charged, players can use Alt-Fire to activate an electric slide. The slide charge rests on every two kills.
This will be the new meta in the game. Imagine Jett and Raze's fast plays and increase it, while the sliding peak is the cherry on the top.
When activated, Neon instantly throws an energy bolt that bounces on the first surface it hits. After the bolt falls down, it electrifies the ground with a concussive blast on both surfaces.
This is an ideal ability that will be vital for retakes. You can put a concussive strike on two locations, which makes clearing multiple corners easy.
When activated, Neon fires two energy walls forward that extend for a short length. The two lines of walls are spaced between so players can walk right through. It also inflicts damage to enemies when they pass through.
This is similar to Phoenix's wall but the curving mechanic is replaced with another line of the wall. This is perfect to enter the site, even on retakes. It can't heal Neon's HP but damages enemies on contact.
When Neon's Ultimate ability is activated, she unleashes full power and speed for a short duration. Players can click Fire to activate a high-powered lighting beam that can eliminate enemies in seconds. The beam has very high movement accuracy while even running.
This is quite literally a laser gun from movies. It annihilates enemies into crisp within a very short time, resets on each kill, and has a very high movement accuracy for aggressive plays.
All of Neon's abilities make her the quickest duelist in the game and there will be new styles of gameplay and new meta, for which we could thank her high speed and sliding mechanics.
With this, we can conclude our guide to Neon's abilities and how you can utilize them in games. We are excited about how the new agent will pan out in the live game once it is available.
ALSO READ | VALORANT EPISODE 4 ACT 1: BATTLE PASS 'REWARDS', NEW 'AGENT' & MUCH MORE
Be sure to check us out at redjacket.gg for more Gaming, Anime and Esports related articles.