The latest generation console is going to get the brand new spiderman game and it looks and sounds delightful. The new title is called Marvel's Spider-Man 2 and it is a successor for both Marvel's Spider-Man and Marvel's Spider-Man: Miles Morales. Both these titles had a huge impact on the spider-man gaming franchise and the new one intends to bridge the story with the famous protagonists and antagonists.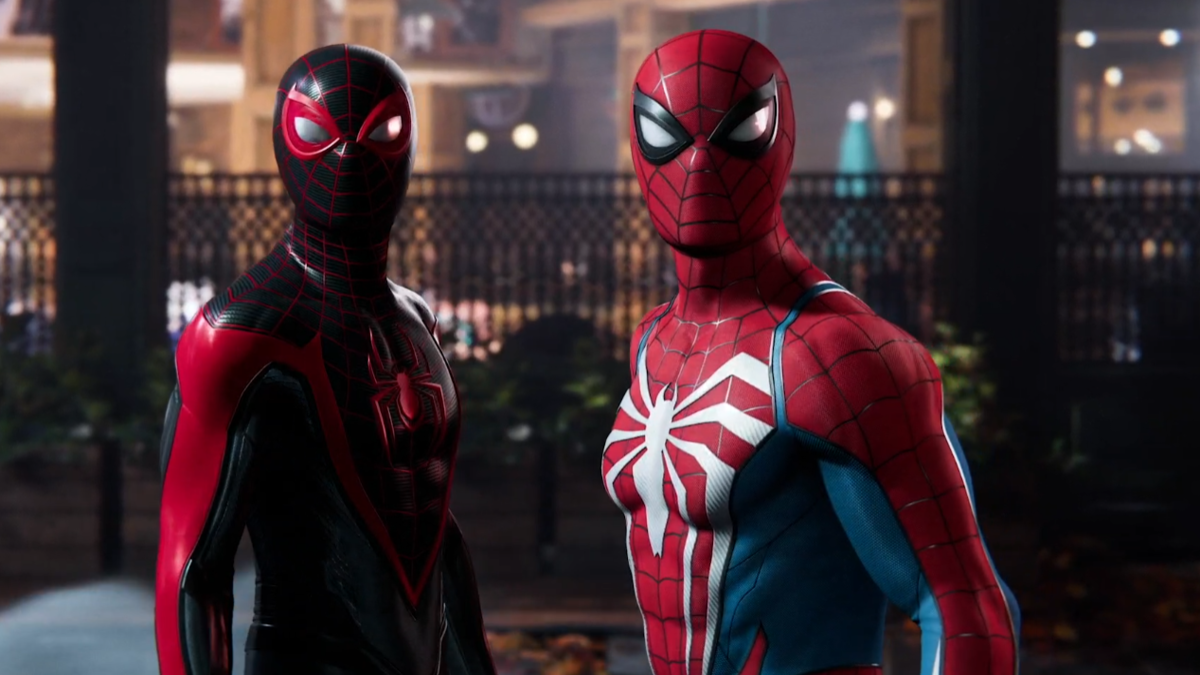 The previous titles, i.e., Marvel's Spider-Man for PlayStation 4 and Marvel's Spider-Man: Miles Morales for PlayStation 4 and 5, were very successful. The records state that both these titles have sold millions of copies worldwide, with over 15 and 6 million copies, respectively.
Also Read: Call Of Duty: Vanguard – Everything You Need To Know.
Marvel's Spider-Man 2
The game developers, Insomniac Games, had announced Marvel's Spider-Man 2 for PlayStation 5 at the Playstation Showcase 2021, which was held the previous week. It will be a Sony Playstation 5 exclusive and will feature the latest graphical upliftment and gameplay mechanics. The entire experience will be beyond what the first two titles had to provide.
Story and Theme
There hasn't been much gameplay showcase to determine what exactly the new title has to offer but we still got an outline for it. The trailer was brief but gave chills to every Spider-man franchise lover. The main thing that we got to see is that the legendary team-up of Peter Parker and Miles Morales and working towards the new odds.
One of such odds was a mysterious voice of a man that spoke of an utter desire for a true challenge. The challenge to face someone strong or even equal, that can challenge him and even defeat him. Throughout the trailer, he speaks of his desire and asks whether they can challenge him.
This is where the twists come, though at first, it seemed that the question was derived towards the two Spider-men, the answer to the mischievous man's question came from a dark man in the alley. It was from Venom, an iconic villain from the series. The question that comes here is whether Venom will be joining the Spider-men alliance to fight together against the mysterious man or will he feature as one of the game villains, which is still unknown.
Release Date
Insomniac Games has announced the release year for Marvel's Spider-Man 2 around 2023. A couple of years of wait is still on the table and with much less information, we can't speculate much about the game for the time being.

Insomniac Games has also announced a brand new Wolverine game called Marvel's Wolverine, which will be a standalone title. We are excited to see how that will perform and whether it will become a franchise on its own. Marvel's Wolverine has a release year similar to Marvel's Spider-Man 2, i.e. 2023.
Platforms
Both the Insomniac Games titles, i.e. Marvel's Spider-Man 2 and Marvel's Wolverine are exclusively intended for Sony PlayStation 5. There hasn't been any information about these to be available for PlayStation 4 for the time being.
Co-op?
With playable characters like Peter Parker and Miles Morales as Spider-man and Venom as possible speculated playable characters, fans were asking whether they will feature multiplayer Co-op or not. The game developers spared no time to answer the queries and Ryan Schneider's post on the PlayStation blog confirmed this statement. "We're so thrilled to continue the journey of both Peter Parker and Miles Morales," said Ryan, "in their most epic single-player adventure yet."

This confirms that the game will feature an action-packed, adventurous single-player campaign that will top the previous two titles.
The Developer's Take
Ryan Schneider continues in his PlayStation blog and talks about the game in brief. He talks about the continuation of Peter Parker and Miles Morales' joined story in a brand new story adventure. The game will showcase the ultimate performance that the PlayStation 5 has to deliver. Ryan includes that this story will be more than just a superhero story and will also focus to deliver a compelling human story full of heart and humor.
In Marvel's Spider-Man 2, Venom is voiced by Tony Todd, Peter Parker is voiced by Yuri Lowenthal and Nadji Jeter will voice Miles Morales. Fans are happy to know the voice actors for their favorite characters in the game.
Our Thoughts
We have been playing Spiderman games on PC and PlayStation from when we were teenagers and we can tell when we see a great game in the making. This new Spiderman game is going to be insane just to think that it will feature the three popular characters in the series, Peter Parker, Miles Morales, and Venom. For now, we don't have much information about the game and with the release year of 2023, we will be seeing more in-depth information within the years coming. As for now, we will wait and keep you updated with the latest information.
Also Read: God of War: Ragnarok Release Date, Gameplay, and everything we know so far.
Be sure to follow redjacket.gg for more gaming, tech, and hardware-related articles and news.