Kuroko no basuke is one of the shows that we have recently binge-watched and loved! With the anime scene getting bigger, there are a lot of things it has to offer to the viewers. Keeping everything in mind, Kuroko no basuke is one of the most entertaining sports anime that you need to watch.
So, you have been into sports anime lately, and have already watched the popular ones, like Haikyuu, Baki, Inazuma Eleven, and so on. What's the next thing you should watch? Well, Netflix has to offer some great shows and it has been a popular streaming service for us, anime lovers, in recent years. You can find Kuroko no basuke (Kuroko's Basketball) on it and watch at your own convenience if other streaming services are not available in your country. We will be talking in-depth about why you should give this show a chance without spilling any important plot resolve.
Why should you give Kuroko no basuke Anime a try?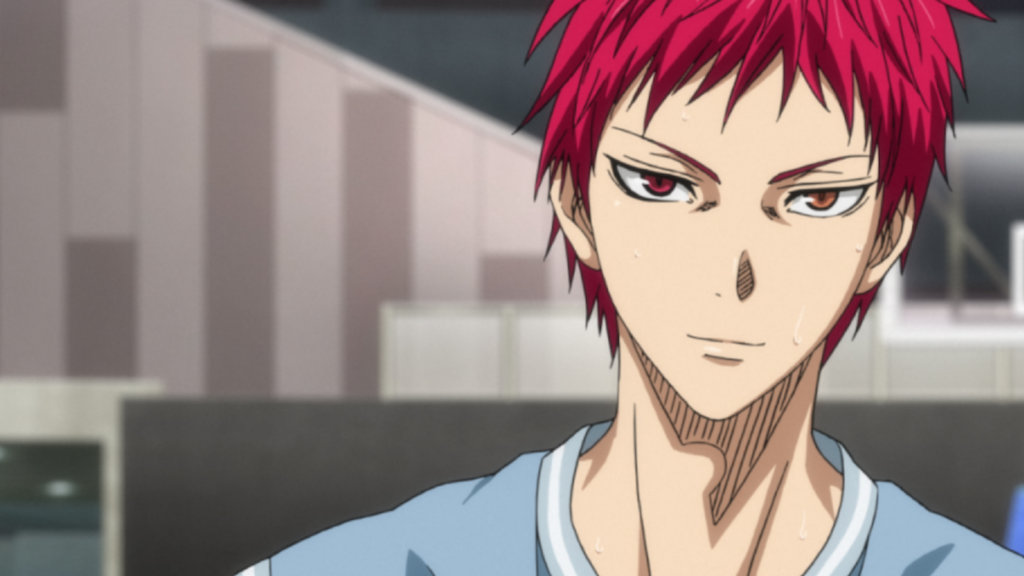 Kuroko no basuke is an anime about High-school basketball in Japan. But it has more to offer than just the nail-biting sports moments. The plot itself is interesting enough that made us start watching the show. As the show title goes, it tells us about a style of Basketball played by Tetsuya Kuroko. The anime intermission scenes translate the title to "the basketball that Kuroko plays", so you get the idea.
As the school-level basketball side is on the rise, few names have caught the interest of every enthusiast. Coming from Teiko Middle School, the five starting players were popularly known as the "Generation of Miracles". They were emerging to be one of the biggest names in the middle school basketball competitions, known for being 'unbeatable' and even 'formidable' opponents. All five of the starting players grew victorious and own many national middle school championships, but each opted for a different high school. Being strong together, what comes next in their chapter separately, piqued everyone's curiosity.
Slide the camera next and you see the newly formed Seirin high School, gathering players from the first year enrolls, to join their basketball club. Here comes two main leads of the show, Kagami Taiga and Tetsuya Kuroko. After studying abroad for years, Kagami came back to his homeland for higher studies and to participate in Japan's High School National basketball league. Kagami is a top-tier player and is often compared to one of the Generations of Miracles. On the other hand, Tetsuya Kuroko is a character that completely is in contrast to Kagami. He is calm and steady and is signatory less visible to people. And for his basketball skills, he doesn't even come close to an average high school basketball player.
But the show soon tells us the little-known fact about Kuroko, a rumor that was only deemed to be nothing more than just baseless gossip. The rumor about the sixth player from the Generation of Miracles, known as "the Phantom Sixth". A player that heavily took part in numerous victories with Teiko Middle School's outstanding basketball team, but is not known because of his negligible presence.
Now, the challenge that stands against Kuroko is to prove that the style of basketball of his previous teammates is wrong. Even with his average skills, Kuroko has unique methods that make him a vital player for the team, taking advantage of the fact that he doesn't stand out much in a crowd. As for Kagami, he wants to become one of the top basketball players in the country. And as combined, Seirin High School's goal is to win the Nationals that year!
What are the GOODs and BADs of this show?
Kuroko no basuke is an anime that is appealing most of the time. It shows us the difference in power and mentality of players that played in the same unbeatable team. It also contradicts those sentiments with the newly formed team, where winning and team-play are the main points of focus. As Kuroko marches forward with Kagami and other players of Seirin High School, he had to face the other members of the Generation of Miracles to rise to the top. Each of them posed massive challenges and were major roadblocks in the show. The anime shows us more than just the game, but the relationship between the characters, from beginning to end.
With the unpredictable plays, hard work, changing mindsets, learning curves, challenges, enemies becoming friends, and friends turning foes, the show has a lot to offer. The show shines in our eyes and holds our attention as our eyes are glued to the screen on what comes next.
However, the only thing that we didn't like about the show is the overuse of elements called "The Zone". It is a part of the show that comes in signature moments and we, as viewers, were thrilled whenever we got to see that. But later down the road, it became a bit overused, a bit easier to tap than they first made it to, and by the end of the show, nearly everybody had their piece of the cake which was a bit "meh" in our sense.
But despite that fact, the show is great. The plot has all the elements of suspense, drama, pure adrenaline rush moments, character development, and emotional moments. We didn't understand basketball before watching this show but after finishing it, we can surely inform say that we have become fans of both anime and sports in general. This means, even if basketball is not your cup of tea, Kuroko no basuke is an anime that can change the way you look into the game forever!
ALSO READ | Top 5 Sports Anime to watch in 2022
This has been a brief, spoiler-less review for Kuroko no basuke anime. For more Gaming, Anime, and Hardware related articles, be sure to follow us redjacket.gg!