The popular Jinx from League of Legends has joined Fortnite in this collab between two giant powerhouses in the gaming community.
Riot Games' recent collab with PUBG Mobile and Fortnite has enlightened a new path of crossover between the gaming realms. The news even reads that Riot Games is planning to bring the entire library over to Epic Games Store. This would be the first time that such will be available on a different launcher other than Riot's own.
Also Read: Riot Game's Sentinels of Light Crossover Event.
Riot Game's Collab with Fortnite
One doesn't have to look very far to find as Riot is promoting their new League of Legends Show that will be coming on Netflix, Arcane, on all fours. They have posters and news all over, you can find many of them on different Valorant, another popular title from Riot, maps. This collab is thus another marketing push from the brand while LOL and Fortnite fans are very delighted above all.
Riot's New LOL Show – Arcane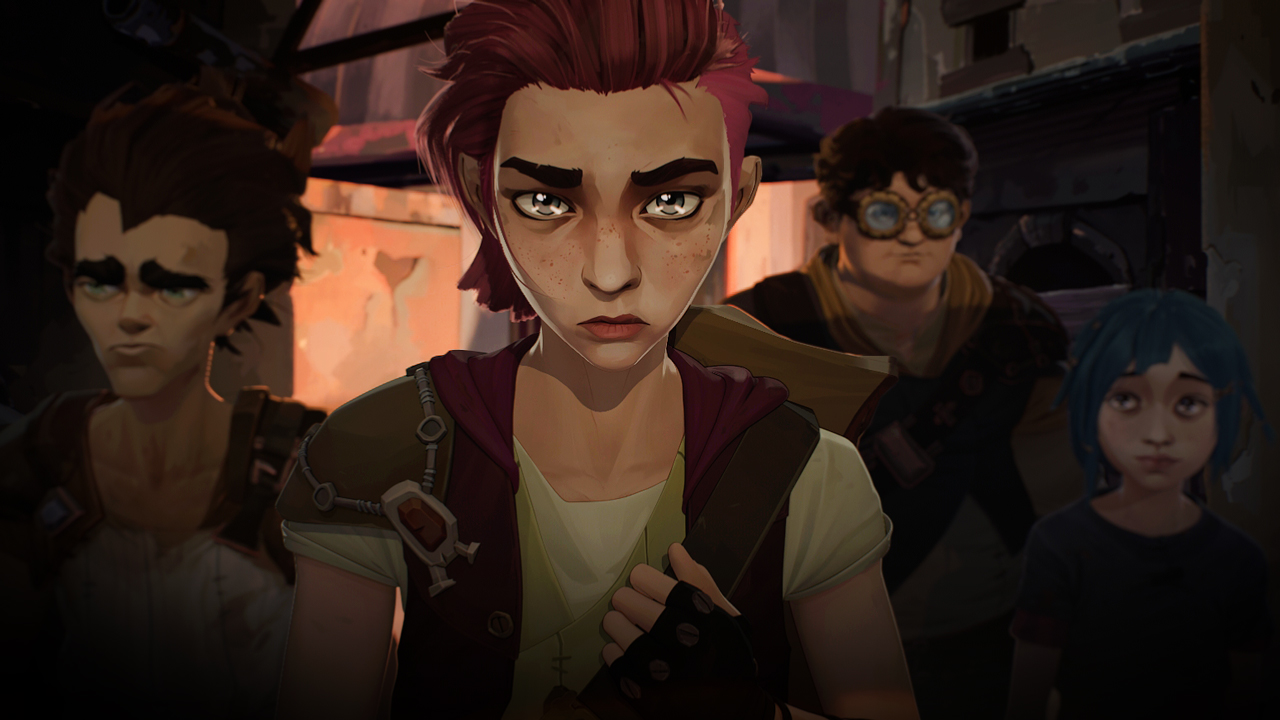 Arcane is the brand new Netflix show featuring League of Legends Jinx origin story and her sister Vi's life amidst the streets of Piltover and Zaun. The life led by Jinx and her sister within these twin cities will focus on the disparities of Utopia and Dystopia.
How to Get the Jinx skin in Fortnite
The new Jinx Fortnite skin looks just like her appearance featured in Arcane and it looks fabulous. You can get the skin when it arrives at the Fortnite item shop on 4th November 2021 at 7:00 PM ET / 4:00 PM PT.
More Cosmetic items
As expected, the Fortnite Jinx skin isn't the only item as the result of The Riot x Epic collab. There are some more cosmetic items that you can get for yourself in a bundle or as a separate purchase.

⦁ The Pow Pow Crusher Pickaxe
⦁ Jinx's Dream Monkey back bling
⦁ Playground lobby music track (Instrumental), from the Arcane OST
⦁ Jinxed Spray [Extra from the bundle]
⦁ Katchoo loading screen [Extra from the bundle]
⦁ Wreaking Havoc loading screen [Extra from the bundle]
Also Read: 3 Best MOBA Games for Mobile that you need to play!
These are all the cosmetic items that will come with the Jinx bundle in the game's store. There will be more exciting collabs and news from more game companies like this so be sure to stick around and follow redjacket.gg for more Gaming, Tech, and Anime related articles.