Dying Light 2 is Techland's brand new installment in their popular post-apocalyptic, survival adventure series. The game was released earlier this month and since then it has received a lot of appreciation. Though it is not the most perfect game, it sure is fun to play with its amazing mechanics, gameplay, a compelling main story, and exciting side quests.
As the records tell us, the main story of Dying Light 2 is a compact one. It can be finished within 20 hours of gameplay if you are rushing it out. But apart from that, there are tons of side quests and challenges that you can take part in to get some cool rewards and increase your gameplay. Among the many, today we will be discussing "The Space Cock' side quest as it is the key to obtaining the "Pan of Destiny" in Dying Light 2. Here's everything you need to know.
"Pan of Destiny" in Dying Light 2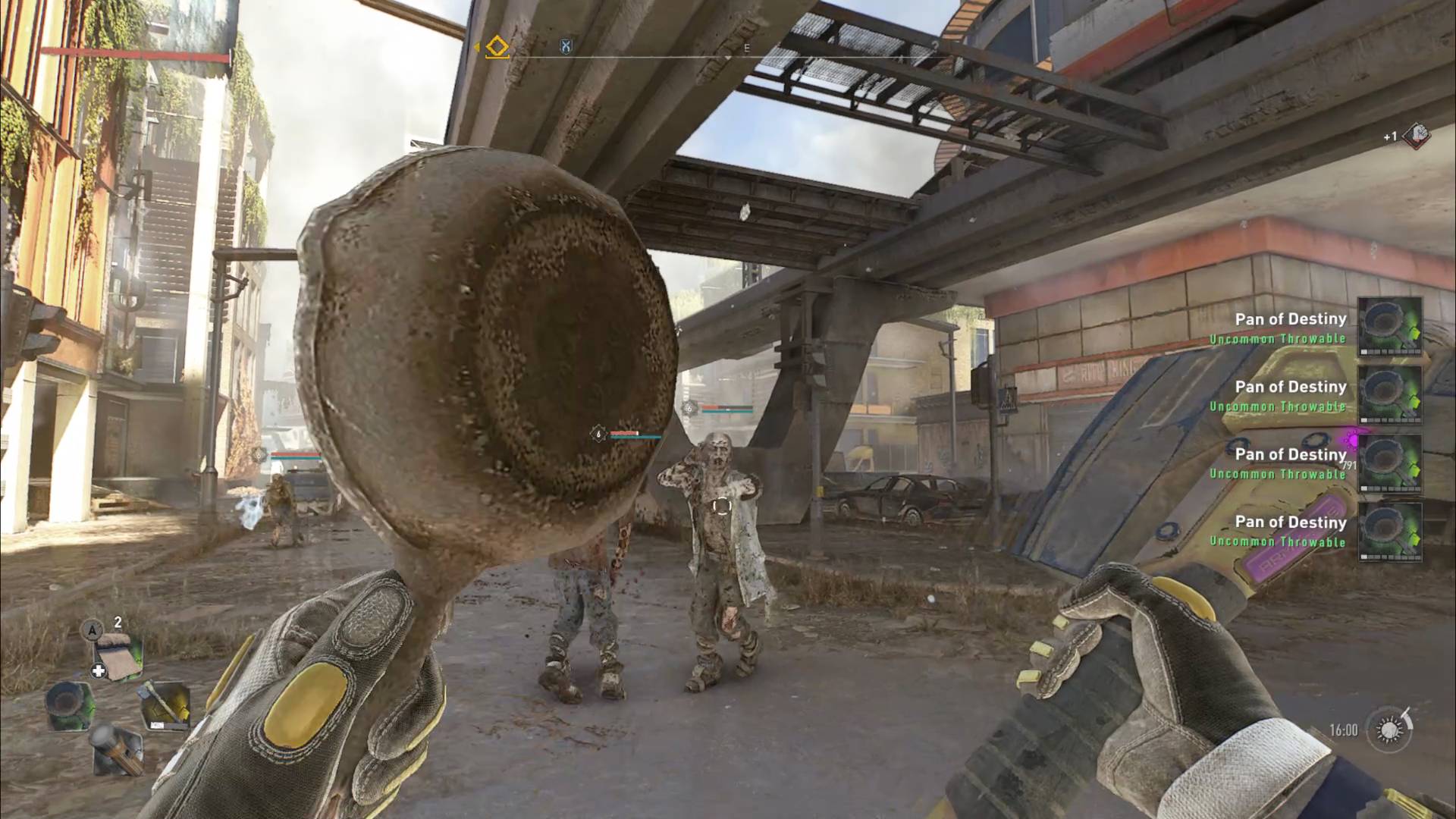 The "Pan of Destiny" is a cool melee that you will love to have with you while parkouring around Villedor. It is a comical weapon but at the same time, is one of the coolest things you will find in the game. The "Pan of Destiny" is literally a frying pan melee in the game that deals 10 Damage per hit to enemies. But even though it has such low stats, the best part about it is that you can throw it towards the enemies and recall it. It doesn't matter how far you throw it, it will always come back to the player and you can repeatedly strike your enemies with this quick call and recall mechanic.
How to get the "Pan of Destiny" in Dying Light 2?
To get this weapon, players must complete the side quest called "The Space Cock". By completing this side quest, players will earn a few rewards, including a blueprint for the "Pan of Destiny".
About the Space Cock Side Quest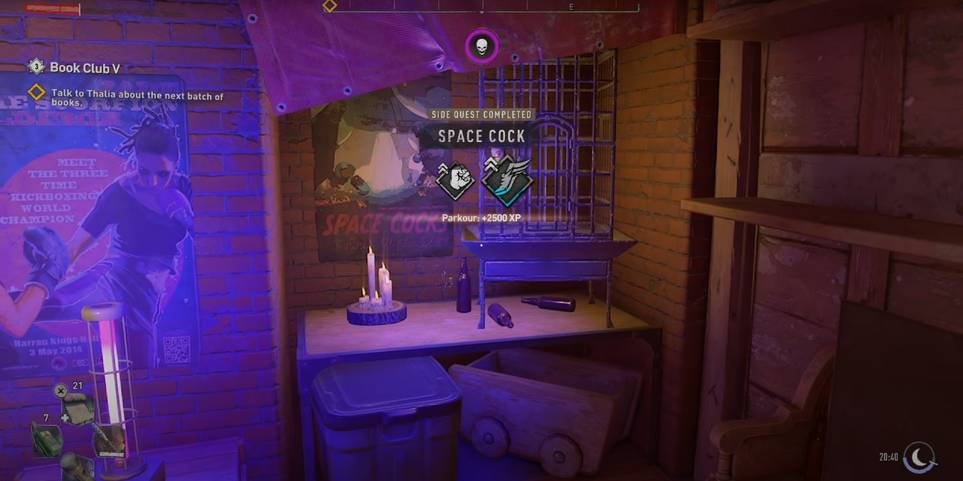 This side quest can only be accessed after players have finished the main story of Dying Light 2. Because, only after finishing it, the top of the Renegade Stronghold gets opened. Players can then get through it to meet Brunek, the trapped space cock. Players can generally climb or use the ladder at the main entrance.
When you find Brunek, he will tell you the story behind himself and his current situation. Brunek has been trapped here beyond his will for 15 years. Right around the start of the events of the first game. He was sent to Earth by a group called New Galactic Federation with the task to eliminate humankind. But after his arrival, the federation saw the work of the virus and ruled out that it was doing its job for them, hence no need for them to jump in the matter. Brunek has since been trapped here and now he wants players to retrieve a part of his spaceship for him.
Players will then need to go to the location of the flooded district in Dying Light 2. After arriving, they should dive down in the water and look for the spaceship part. It should be near a drowned car wreck. Once you get it, head back to where Brunek was and return it. This will complete "The Space Cock" Side Quest and reward you with many things. For instance, you will get 2,500 Combat XP and 2,500 Parkour XP from it. Also, players will unlock the blueprint for a weapon called the "Pan of Destiny" in Dying Light 2.
This concludes this guide on how to obtain the "Pan of Destiny" in Dying Light 2. Collect the required materials to craft the weapon from thereon. Many players have loved this side quest and the weapon. The Dying Light series is unique not only because of its parkour or combat but also for its huge collection of side quests and challenges that players can access. It makes the game more fun and adds more hours of playtime without the need to extend the main story aimlessly! Few fans have even said that they enjoy the side quests more than the main storyline of Dying Light 2. Let us know what you think on this matter in the comments.
ALSO READ | Dying Light 2: Useful Tips to help you survive!
Make sure to give us a follow at redjacket.gg for more Gaming, Anime, and Hardware related articles.