Mobile gamers from all over the country are celebrating the launch of Battlegrounds Mobile India. It can be said that PUBG Mobile was the pioneer of the sudden upsurge of mobile esports in India. The unrivaled battle royale experience in smartphones promoted the growth of competitive mobile gaming during pandemic situations. After it got banned in September 2020 by MEITY along with several other Chinese apps, players moved on to other battle royale games to fuel their competitive mindset and their love of the gameplay.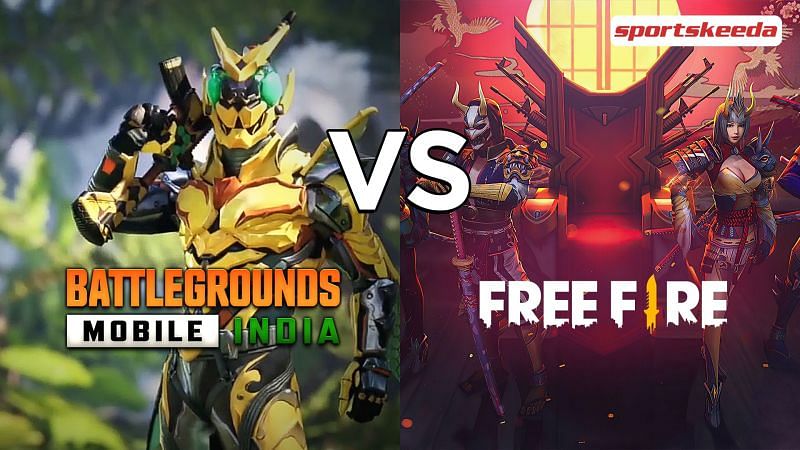 Such one game was Garena Free Fire. Providing the same battle royale experience with accessibility to lower-end devices, Free Fire spread throughout the mobile gaming community.
Also Read: PUBG Mobile "Officially" Coming Back To India As 'Battlegrounds Mobile India
It should be kept in mind that Free Fire had a healthy amount of Indian player base even before PUBG Mobile got banned. Outside of the nation, there's no denying the fact that Free Fire is bigger than any other mobile gaming community. As a matter of fact, it holds the record of the most-watched live Esports event. Free Fire World Series Singapore 2021 had a concurrent viewership of 5.4 million.
In India as well, Free Fire has more active players than Battlegrounds Mobile India. But the community will surely take a hit with the BGMI release. The majority of mobile gamers are too emotionally connected to PUBG Mobile and they are ready to make the shift back to Battlegrounds Mobile India. A day after its official android release, it has already crossed 10 million downloads and is currently grossing as the top free game in Google Play Store.
But it is only a matter of time before BGMI faces competition. With famous PC titles like Apex Legends on the works of a mobile game, the mobile battle royale experience is sure to get a whole better in the upcoming years. It will be interesting to see how the dedicated Free Fire and Battlegrounds community reacts to it and how many of them make the shift to try a new game.
Also Read: Top 5 alternatives for PUBG Mobile in 2021
That's our take on the situation. Let us know your thoughts in the comments below. Keep following redjacket.gg for more updates. Keep gaming.