Dying light 2 Stay Human is the much-anticipated sequel to 2015's open-world survival horror, Dying Light. Originally revealed at E3 2018, the game was simply known as the Dying Light 2 back then, however, a recent showcase by the developer Techland added the 'Stay Human' title to its name. Apart from a new name, the developers have also revealed a lot about its core gameplay, narrative choices, combat system, and most importantly its release date. So, with that being said let's take a look at everything that you need to know about Dying light 2 Stay Human.
Also read: Top 8 Upcoming Zombie games | 2021.
DYING LIGHT 2: RELEASE DATE & PLATFORMS
During a gameplay showcase in May 2021, developer Techland officially announced that Dying Light 2 will be released on December 7th, 2021 for PC, Xbox Series X, Xbox One, PlayStation 4, and PlayStation 5.
DYING LIGHT 2 GAMEPLAY TRAILER
At E3 2019, developer Techland revealed an impressive demo of the game that showcased its ambitious open-world, combat system, and how your choices impact the game world. You can check out the demo HERE.
Apart from it, Techland has also released a 7 minutes gameplay trailer in May 2021, which revealed more about the campaign, different factions involved, and the enemy types. You can check out the trailer below.
DYING LIGHT 2 STAY HUMAN: THE CAMPAIGN, GAMEPLAY & MORE
The plot of Dying light 2 Stay Human is set 20 years after the disastrous events of Harran. The world has been pushed into "dark ages" where resources are scarce, and mankind is torn in conflict. You play as Aiden Caldwell, a wanderer, who is on a mission to learn about the secrets of his past, which eventually leads him to 'The City'– one of the last remaining large human settlements. Despite being a human stronghold, life here is not easy either. The streets and the buildings are filled with infected biters, screamers, and mutated volatiles. Due to to which humans are now forced to live on rooftops, and upper floors. Then there are the common thugs, and outlaws who live only to kill and plunder. They offer no chance of any form of alliance, and their only motive is to create chaos.
Apart from them, there are also three different factions (Survivors, Peacekeepers, and Renegades) that struggle to establish their position in The City. Each fighting for the essential resources, and to build their authority. The survivors are described as a group that prides themselves on being able to adapt to any situation and are capable of establishing safe zones almost everywhere. The Peacekeepers are the loyal soldiers who want to impose their form of law and order, and the Renegades is a group of ex-prisoners who serve a "ruthless Colonel", seeking to become the sole rulers of The City.
It is up to Aiden now to decide the fate of The City, as his alliances and decisions will eventually impact its future. Another notable group that was revealed was the Nightrunners, a group of veteran survivors, and although it's not clear what their actual motives are, it is believed that they used to help people in better days.
As always, the main star of the show is infected. Dying light 2 has a wide variety of enemy types, from regular slow-paced biters to screamers that alerts your locations to other enemies, to infected volatiles which are extreme night predators, to other mutated monsters. These infected ones rule the streets at night, forcing you to take the higher ground. This is where Aiden's parkour moves come in handy. Developer Techland has revealed that they have doubled the parkour options this time around, which fully allows you to exploit the verticality of The City. Although it is extremely dangerous to explore the world at night, it brings new opportunities equally as well. Nests, which are filled up with the infected ones during the day, lie almost empty at night, allowing Aiden to sneak into them, and find loot like no other. Hence, it is a high-risk, high reward situation.
DYING LIGHT 2: OPEN-WORLD & COMBAT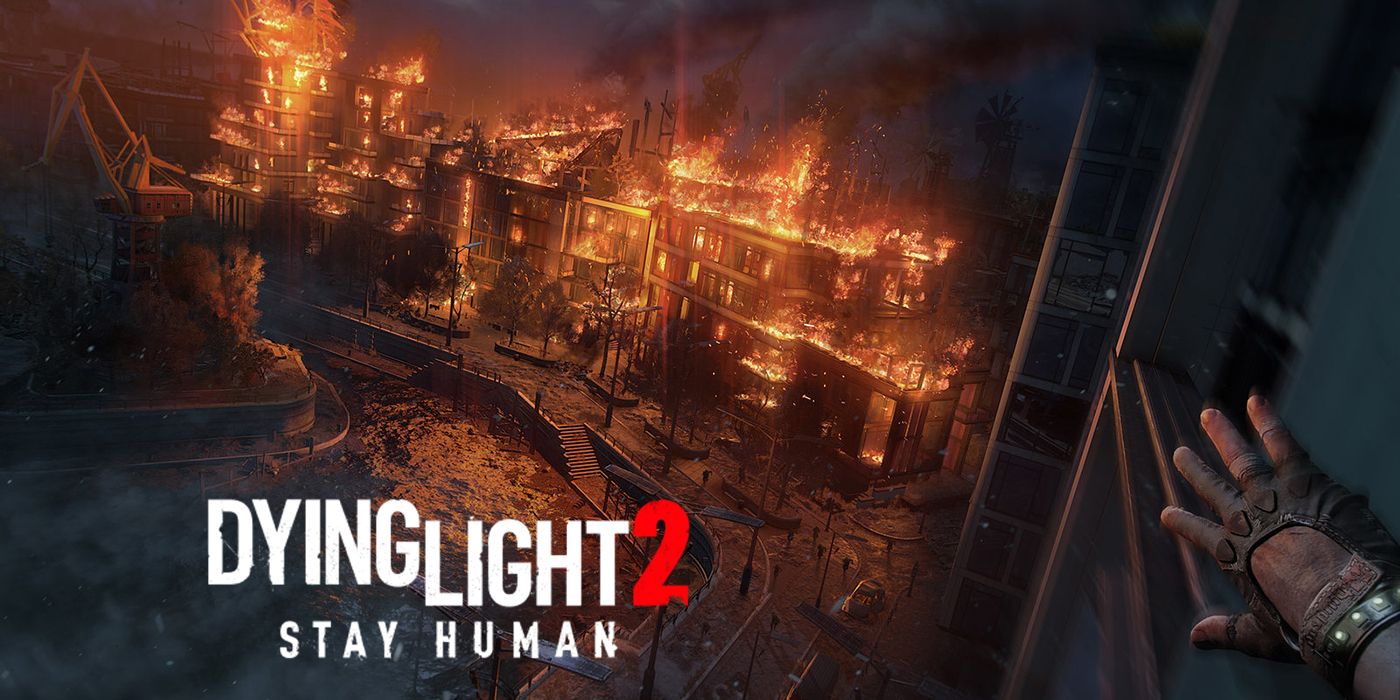 Much like its predecessor, Dying light 2 allows you to explore its vast open world at your own pace. However, there are some major differences between the two game-worlds. Instead of clustered forms of settlements of Harran, you will now have the opportunity to explore a modern and medieval mix of a European-styled city that has suffered the wrath of nature. 'The City' map is also about four times larger than the original one, and its rooftops and upper floors serve as the perfect playground for Aiden to experiment with his parkour moves.
As mentioned previously, Dying light 2 will have severe improvements in terms of parkour movements. Grappling hook will also make a return here, and apart from the regular jumping, vaulting, climbing, sliding and wall-running, you will also be able to use your parkour moves in combat scenarios to tip the scales in your favor.
Speaking of the combat system, the old familiar combat of Dying light will make a return here, which involves swinging, dodging, and blocking. Weapons can be combined with certain elements to give you an extra edge in combat situations. The swinging of big weapons has also been improved in order to make them feel more enjoyable and well-executed. Stealth is also a viable approach in the game, however, not much about it is known yet.
Developer Techland has also confirmed that the skill tree system will also be present in the game as well. Players will have the option to upgrade and learn new skills depending on the gameplay style that suits them the best.
DYING LIGHT 2: CO-OP & EDITIONS
Dying light 2 stay Human supports 2-4 player co-op, where one player can host up to three other players in their world.
As for the editions, Dying light 2 has three of them. The standard edition, the deluxe edition, and the ultimate edition.
The standard edition contains just the base game. The deluxe edition contains the base game, digital deluxe items ( legendary skin pack, exclusive weapon charm, wallpapers, digital comic, digital soundtrack, and digital artbook), and the first story DLC. The Ultimate edition includes all the contents of the deluxe edition plus the ultimate digital items (2H night XP boost and crafting items) and the second story DLC. If you decide to pre-order the game, you will also be receiving the "Reloaded" skin pack as your pre-order bonus
Also read our last article on gaming: Top 7 Games that you could buy in the upcoming Steam Summer Sale 2021.
Are you guys excited about Dying light 2 Stay human? Let us know in the comment section below. And, for more such awesome content, make sure to follow us only on redjacket.gg.