The all-new hyped video game of present times is Deathloop. This game has received wide sets of positive reviews and even aced ratings from gamer critics. But the game has launched some honest questions among gamers, that whether you should play Deathloop PC or try the PS5 version. To answer all your queries about this game, please continue reading further.
Also Read: Battlefield 2042- Is it a Multiplayer Heaven?
Deathloop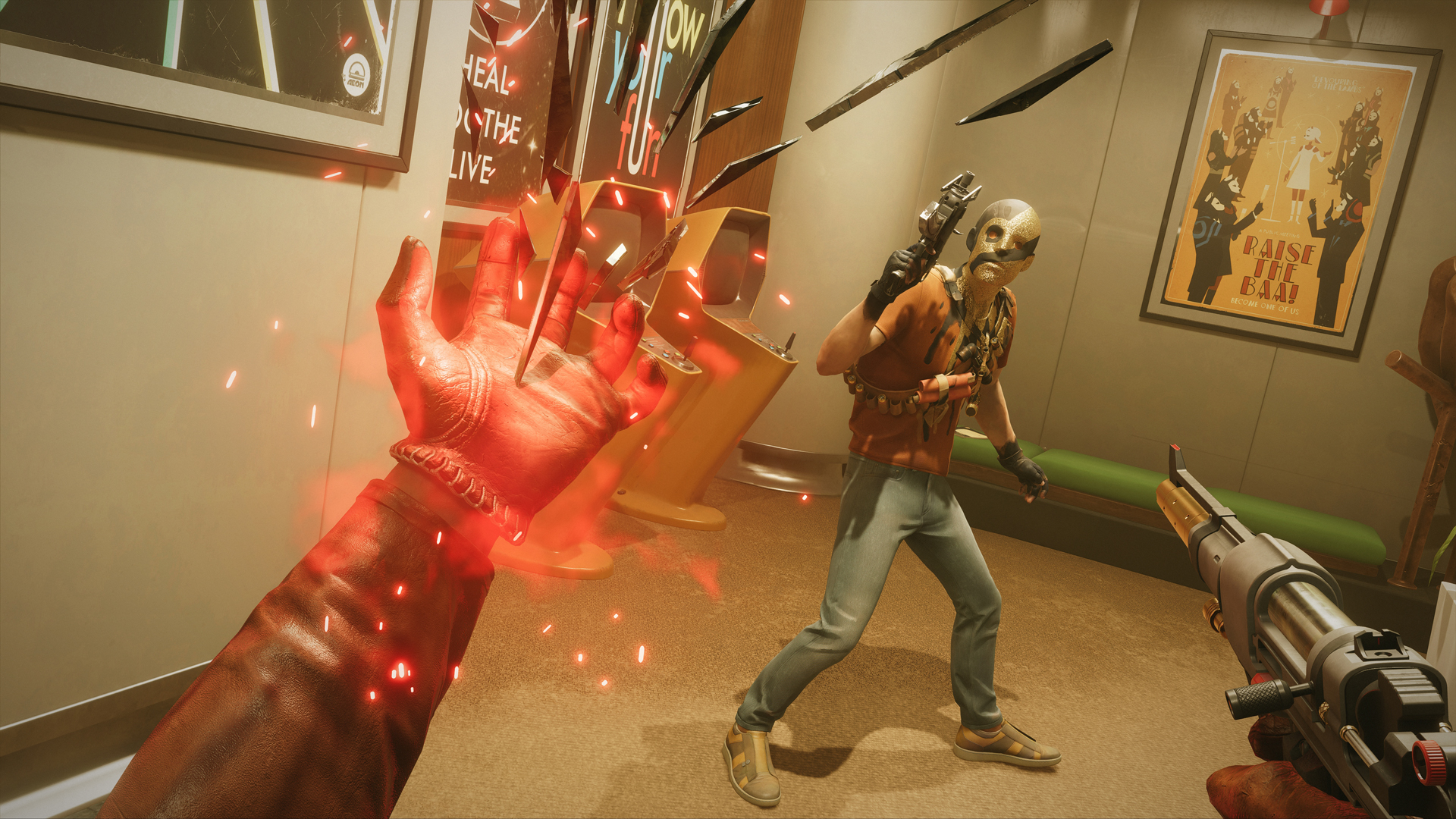 Deathloop is stated as the next-generation First-person shooter game, developed by Arkane Lyon. Arkane Lyon is the famously renowned award-winning studio behind the game franchise Dishonored. This game is a 2021 title, that was released on 14 September 2021 for Microsoft Windows and as a timed console exclusive for Sony PlayStation 5.
Theme
Deathloop features a world where two rival assassins are trapped within a time loop on an island called Blackreef. This world is full of mysteries and is doomed to repeat the same day for all eternity. This weird cycle of time can only be broken by assassinating eight key targets before the DAY resets back. As Colt, players have to figure out this world by trial and error. Each day gives you a single chance where you would try different paths, find new weapons, gather intelligence, and find abilities before the time of the day runs out. Players will learn from each experience until they figure out the correct path to break out of this infinite loop.
Single Player and Multiplayer
As mentioned earlier, this unknown island of Blackreef is stuck under a time loop. And within it, there are two deadly assassins. The protagonist, or the character you will play in Single-player, is Colt. As colt you will attempt multiple approaches while learning from each experience, to get out of the loop. There are various barriers that will fall in your path of escape but among them, the one you should worry about the most goes by the name of Julianna. Julianna is the other deadly assassin trapped within, who will hunt you down every day. In Single-player mode, Julianna will be controlled by COM (AI) but in Multiplayer mode, you can have a person control it. So if you have a friend, who is angry with you, have to control her to make your progress times difficult. The multiplayer i.e. is another person controlling Julianna, is completely optional as she will be a foe controlled by AI in your singleplayer campaign and you would not miss out on anything.
System Requirements for Deathloop PC
Minimum:
64-bit processor and 64-bit Operating system
OS: Windows 10 version 1909 or higher (64 bit)
Processor: AMD Ryzen 5 1600 or Intel Core i5-8400 @ 2.80GHz
Memory: 12 GB RAM
Graphics: AMD Radeon RX 580 (8GB) or Nvidia GTX 1060 (6GB)
DirectX: Version 12
Storage: 30 GB available space
Network: Broadband Internet connection
Maximum:
64-bit processor and 64-bit Operating system
OS: Windows 10 version 1909 or higher (64 bit)
Processor: AMD Ryzen 7 2700X or Intel Core i7-9700K @ 3.60GHz
Memory: 16 GB RAM
Graphics: AMD Radeon RX 5700 (8GB) or Nvidia RTX 2060 (6GB)
DirectX: Version 12
Storage: 30 GB available space
Network: Broadband Internet connection
Deathloop PC or PS5- Which one should you try
Now, from the initial release of the game to a couple of days back, the worldwide question that had arisen was whether to try Deathloop PC or go for the PS5 version. This query took birth because many Deathloop PC players were facing the same stuttering issue with their game. This issue was regardless of how decent their hardware was they still faced the same issue. Now this stuttering issue was not persistent for every Deathloop PC player but was still up for many. But just yesterday, Bethesda released a hotfix patch that has partially fixed the persistent occasional stuttering issue. This patched Deathlopp PC Version 1.708.4.0 is now available on Bethesda launcher and Steam to be downloaded.
We haven't faced this stuttering issue while on our brief gameplay but we have known some issues about others who have faced this problem. The stuttering result caused the frames to minutely stop for a brief moment for every 14 frames on 120 FPS. This is not a CPU or GPU as they were using the above-recommended system requirement hardware. If you try looking your max FPS to something lower, you would decrease this issue but will still be persistent. The issue has been resolved mostly for them after the latest hotfix and for us, we don't see much of any change. To be fair, we didn't have the issue from the get-go but it is great that to know that the developers were quick to resolve this problem.
Our Thoughts
Also Read: Call Of Duty: Vanguard – Everything You Need To Know.
We think that this game is one of the best games from the Studios and is thereupon the board with Dishonored. We liked the game concept, gameplay, and overall experience. You should give this game a go if you haven't already. Be sure to follow us at redjacket.gg for more gaming and tech-related articles.