The long-awaited Cyberpunk 2077's patch 1.2 is finally live for Consoles, Google Stadia, and PC. The new patch introduces hundreds of new fixes and improvements to the game, while also bringing some tweaks to the UI, audio, and graphic design as well. Many of these updates address the overall stability issues of the game, and here, we are going to take a look at some of the major improvements that patch 1.2 has brought to the game. To check out the full list of fixes and updates, you can head over to cyberpunk.net.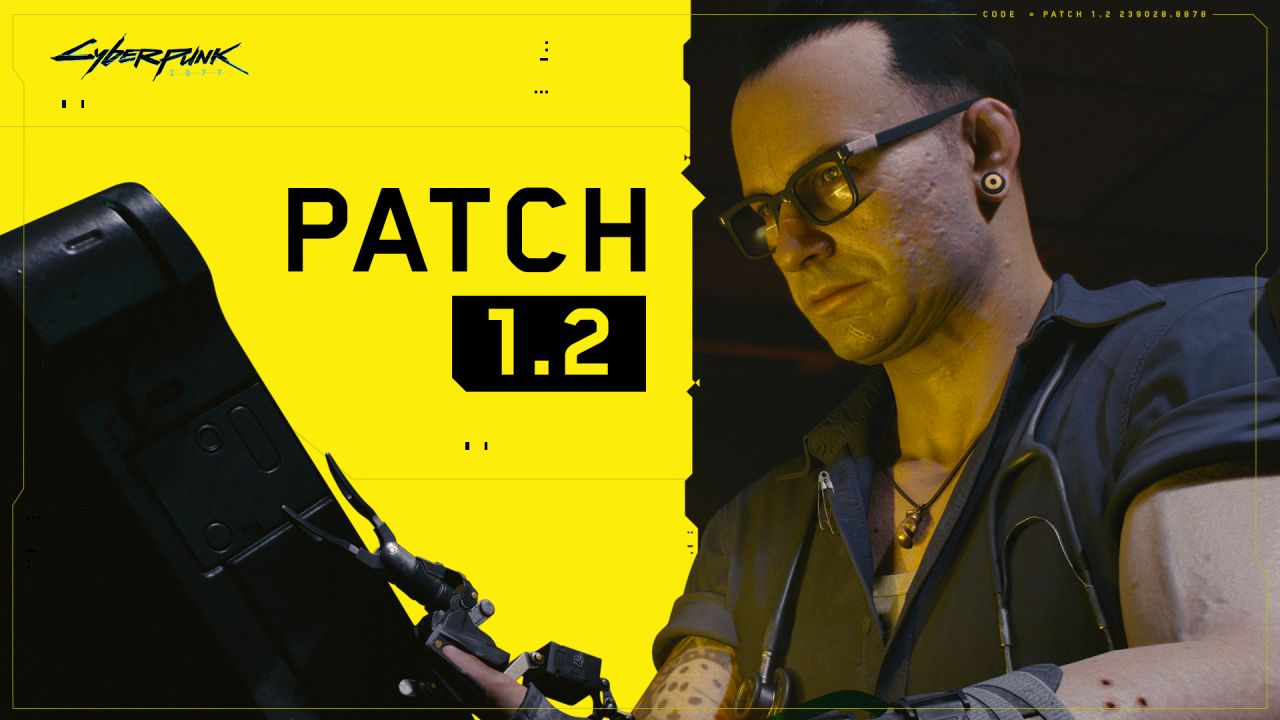 MAJOR DRIVING IMPROVEMENTS
There seems to be a major emphasis on driving in the latest patch of Cyberpunk 2077. Patch 1.2 introduces a new Steering Sensitivity slider that can be accessed from the Controls settings tab of the main menu. This slider allows you to adjust the steering speed of all vehicles in the game, which according to the developers is particularly useful for keyboard users.
The patch notes also mentions that they have adjusted the vehicle steering code to yield more consistent results for the base consoles.
Apart from this, a new Rocking/Rotating feature has also been added to all vehicles which would be highly helpful in case your vehicle gets stuck in some really messy situation.
QUEST FIXES
A long list of quests has received major bug fixes and updates with patch 1.2. Keep in my mind though, you may or may not have encountered these bugs and issues previously in the game, as the gameplay experience varies from one another.
CRASH FIXES
As already mentioned above, Patch 1.2 addresses several, performance and stability-related issues, for example, improvements to the memory optimizations and memory management for various systems, various optimizations in shadows, shaders, physics, animation e.t.c, multiple UI stability improvements, and various crash fixes among others.
So, if you are booting up Cyberpunk 2077 after this update, then you can expect significantly fewer crashes and performance issues.
PC & CONSOLE SPECIFIC UPDATES
Patch 1.2 enables the Ray Tracing on AMD graphics cards, with the latest GPU drivers. This update added the keyboard rebinding too, and it is now also possible to bind opening and closing specific panels to the same key. Also, certain issues regarding the higher resolution screens have also been fixed.
As for the consoles, issues like the game becoming unresponsive, missing water surface shader, random game freezes and others have been tweaked.
Have you tried Cyberpunk 2077 after the release of patch 1.2? Let us know in the comment section below. And for more such awesome content, check out our other articles only on redjacket.io.