The recent success and popularity of Netflix's South Korean series called Squid Game have enlightened a massive surge of similar trends. There are plenty f challenges and viral trends that massive influencers are doing on various platforms and these include Squid Game-themed games too. Buty like usual jumping on the bandwagon of popularity goes, these games are not that well made to be played with high hopes. This is where the Crab Game comes into action.
Also Read: 3 Anime Series For Beginners- Available on Netflix!
The Crab Game
With the increasing popularity of Netflix's Squid Game, many influencers have put their spinoff of the show. But the games that were themed on the series well poorly made. This is until the great YouTuber, famous for his humor and love to develop games, came to play. YouTuber Dani made a knockoff game that is based on the Squid Game series and gained massive support and positive feedbacks across the globe.
He also made a video on how the game was made on his youtube channel so be sure to check that out.
The game was released as free-to-play and has been booming on the Steam page ever since its release.
About The Game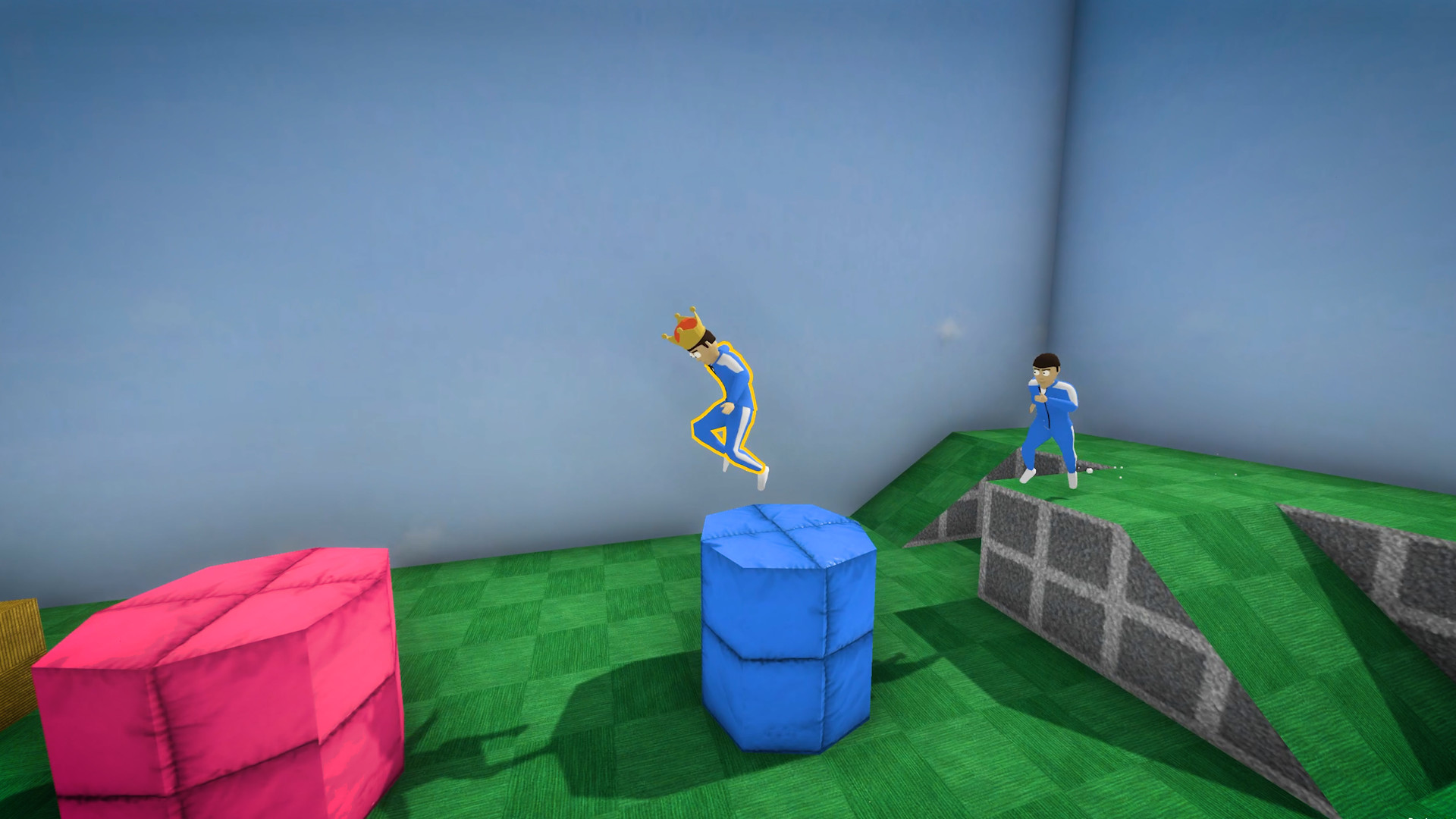 Just like in the series, the game has a series of fun and interesting children's games that a number of players can play. The players that get eliminated will die and this will continue until one player stands victorious. The game offers a first-person multiplayer experience and has proximity voice chat and text chat for enhanced fun. The winner that stands victorious survives with the ultimate cash price.
Also, Dani was kind enough to state on the product page that it was not based on any online popular pop culture Korean tv show, as that might get him in trouble (How kind of him!).
Game Features
These are the important game features that you need to know:
Each game supports up to a maximum of 35 players.
There are 28 game maps currently instated.
The game features 9 different game modes (like the popular Red Light, Greenlight and Glass Bridge)
There is a server list that shows the servers you can join and you can even create a custom game.
Also, Milk as Dani's viewers would like.
Players can sabotage each other and fight with the help of weapons like melee, guns and can even push each other.
Visuals are cartoonish, enhancing the light-hearted comedic yet competitive essence.
Also Read: Netflix Gaming Service: Everything We Know So Far.
Be sure to follow us at redjacket.gg for more Gaming, Tech and Anime related articles.