What's more interesting and fun than playing a video game that has a great story to offer with a splendid gameplay experience? Playing the same video game title with a friend alongside you. Bringing a friend alongside (either online or through local multiplayer co-op) in your game world is always a pure joy and makes the game much more memorable, especially if it has a huge open world to explore with tons of activities to be performed, and hordes of enemies to fend off. That's why today we have rounded up eight best co-op games with huge maps that you should definitely give a try!
Also Watch: Gotham Knights Co-Op Campaign, Release Date.
NOTE: The games that are mentioned here are just our recommendations, and they are mostly based on how fun the overall co-op experience of the game is. We have not ranked these titles based on the size of their maps, and they have not been arranged in any particular order as well, since all of these titles are unique in their own way.
1- The Forest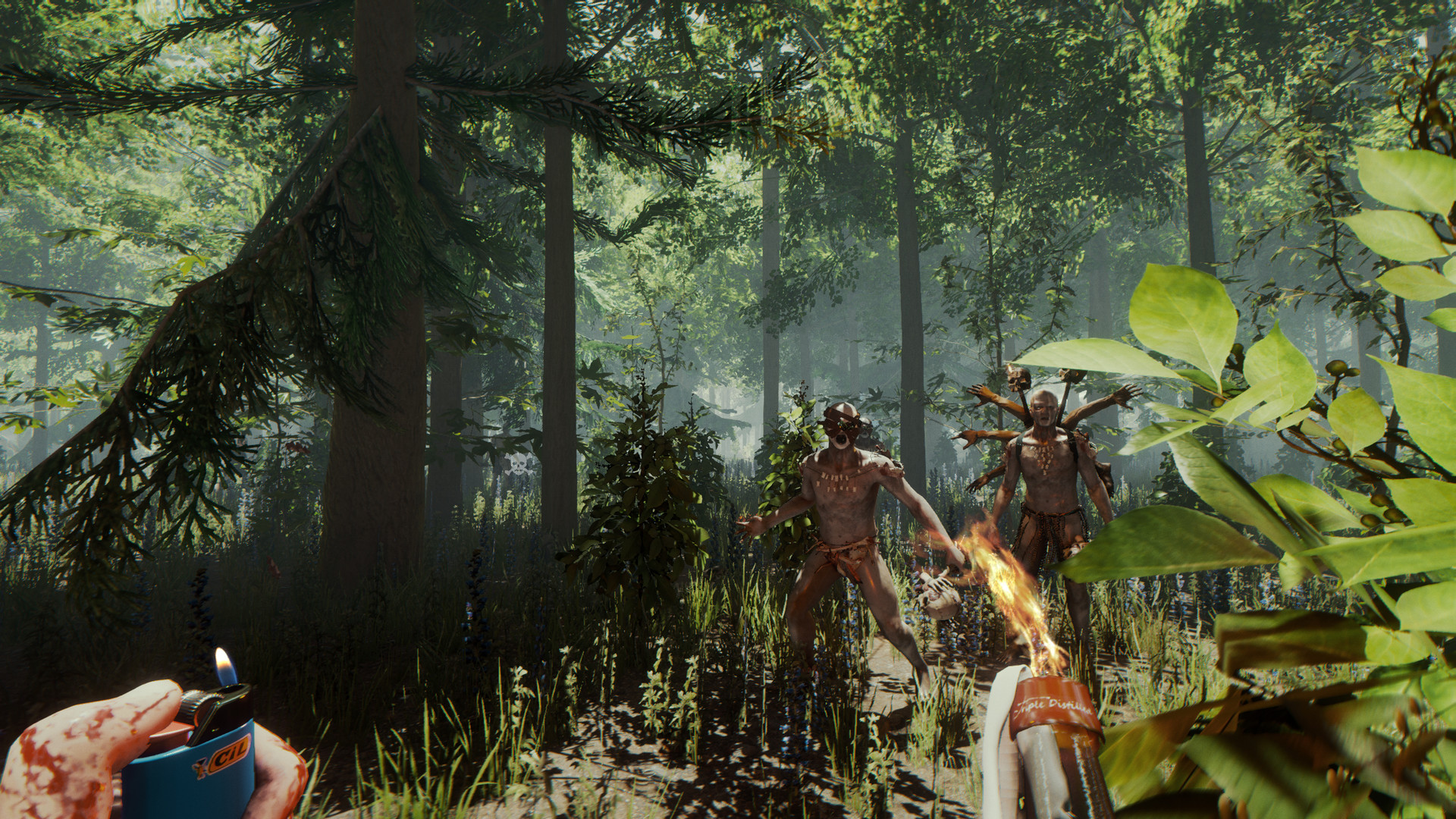 Release Date: 30th May 2014
Developers: Endnight Games
Platform: PC, PlayStation 4
The forest is one of the most underrated survival-horror games out there in the market. Developed by Endnight Games, it is a first-person open-world survival game that places you on a mysterious island filled with cannibals and mutant creatures. You play as 'Eric Leblanc', the main protagonist, who is in search of his Son Timmy following a plane crash on this remote Island.
Survival and exploration are the two of the most important aspects of this game, which are challenging and rewarding at the same time. And, while the game can be completed solo as well, bringing a friend along will surely make your experience much more enjoyable and indelible.
2- Tom Clancy's The Division 2
Release Date: 7th February 2019
Developers: Massive Entertainment, Ubisoft San Francisco
Platform: PC, PlayStation 4, Xbox One & Google Stadia
Tom Clancy's The Division 2 is an online action RPG that places you in the boots of a Division agent. The game takes place in the near future Washington D.C, following the release of a virus named the "Green Poison." Your duty is to rebuild the city and prevent the collapse of what's remaining of it.
Tom Clancy's The Division 2 is a fun looter-shooter that can be played solo or with three other players through an online Co-op, and the game has both PvE and PvP aspects to it. Plus, The Division 2 also has a huge expansion named Warlords of New York, which further adds a plethora of content to the game.
Also Read: Tom Clancy's XDefiant: Things You Need To Know.
3- Sea Of Thieves
Release Date: 20th March 2018
Developers: Rare
Platforms: PC, Xbox One & Xbox Series X|S
Developed by Rare, Sea of Thieves is a first-person action-adventure title that lets you explore the vast open seas as a pirate. Your role is to accept voyages from various different companies, and in turn, become a pirate legend. The vast shared world of Sea of Thieves offers plenty of opportunities to explore, loot, and fight. In short, this title is capable of providing you with the ultimate pirate fantasy experience. Apart from the main story, a new Pirates of the Caribbean-themed update has also been added to the game which further provides you with new quests, enemies, territories, and skins as well.

You can carry out your adventures as a pirate either in solo, duo, trio, or in four-player co-op.
4- No Man's Sky
Release Date: 9th August 2016
Developers: Hello Games
Platforms: PC, Xbox One, Xbox Series X|S, PlayStation 4 & 5
No Man's Sky is an open-world survival title that allows you to explore the vastness of space at your own pace. It is a game that provides you with endless possibilities. It features a procedurally generated open world that allows you to explore an uncountable number of planets each with its unique terrain, life-forms, atmosphere, and dangers. No man's sky has a heavy emphasis on four different aspects: survival, exploration, crafting, and base-building.
If you are a fan of the outer-space, galactic theme with the right pinch of adventure, then No Man's Sky is the game you have to try. It is graphically pleasing and with the recent updates it's getting now and then, makes the game ten times better.
5- Dying Light
Release Date: 26th January 2015
Developers: Techland
Platforms: Windows, Mac, Linux, Xbox One & PlayStation 4
Probably one of the greatest 'zombie' survival and adventure game with a great storyline that you can play in Co-Op. The greatest thing about Dying Light that sets it apart from other games of this genre is the smooth parkour in the game, which is a vital aspect of the game throughout its entirety. The storyline is immersive and overall gameplay experience, concept, combat, skill learning, weapons, etc. all together adds up to its greatness. Its sequel, 'Dying Light 2' is going to be released very soon and while waiting for it, you should not miss the chance to experience the original open-world, survival action in Co-Op.
Also Watch: Top 10 Battle Royale Games.
These have been our favorite top 5 Co-Op games that we recommend everyone to play even in 2021. For more similar content, please don't forget to follow us at redjacket.gg .