The massive Valorant Champions 2021 Berlin is close to its conclusion and Riot Games have already released their future plans for Valorant Champions Tour 2022.
We all know that the Valorant Champions Tour was set under multiple stages with many adjacent tournaments throughout the year. As the reports suggest, a total of over 10,000 teams have fought their share to secure the Valorant Champions trophy of 2021 but as of Berlin, only 4 teams have managed to stay till the very end. As the final stages of this year's competition creep close, let us have a look at Riot Games' roadmap for Valorant Champions Tour 2022.
Also Read | VALORANT CHAMPIONS 2021 BERLIN: EVENT SCHEDULE, RULES, TEAMS, AND MORE!
Valorant Champions Tour 2022- Roadmap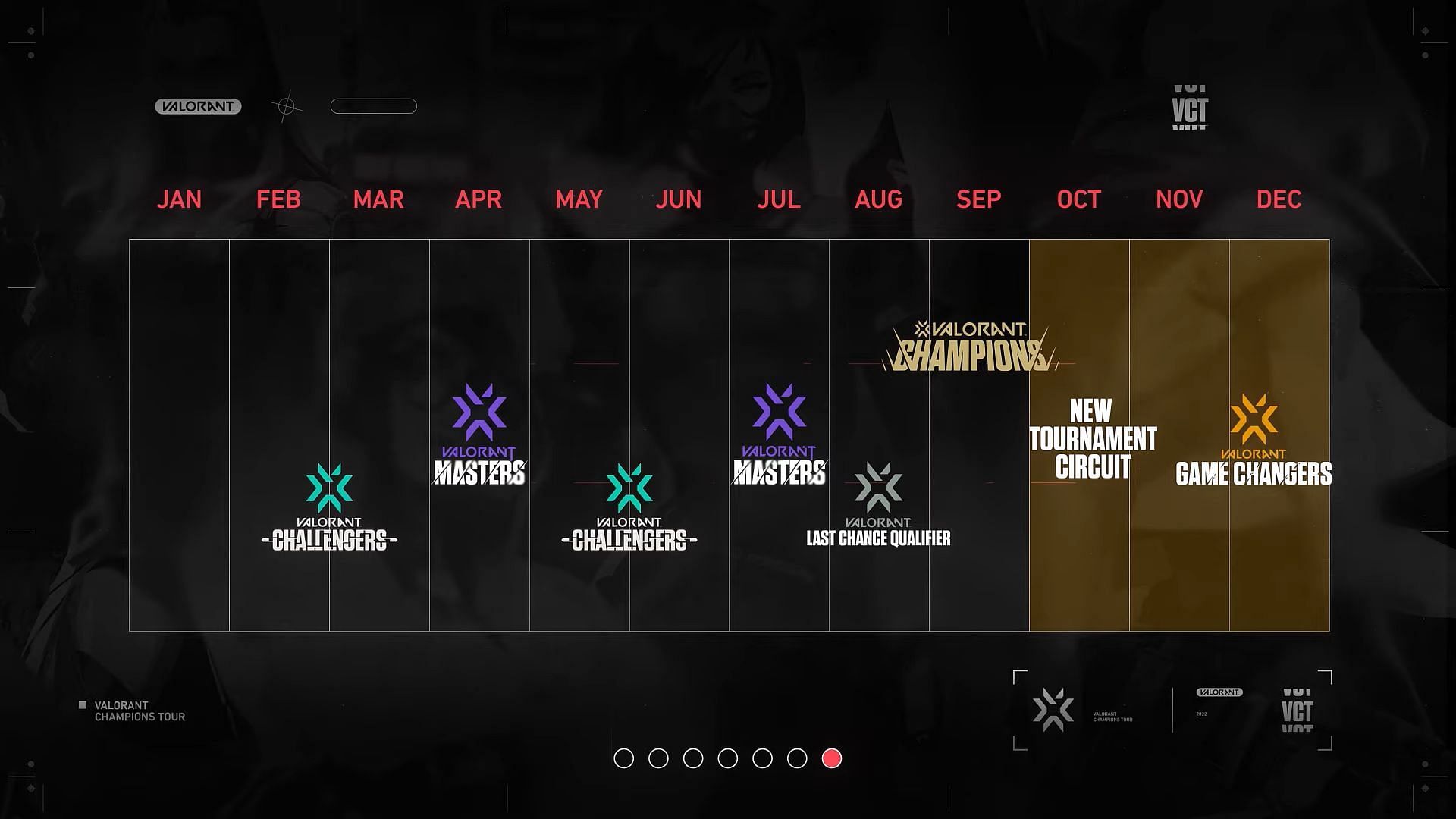 According to an Executive Producer of Valorant, Anna Donlon, they have major plans for Valorant eSports for the upcoming year. They have many plans that include some improvements for both the pro players and casual fans of the game.
Key Addition
A long-awaited feature of major tournament match schedules to be available in-game will soon be added to the game. Players can keep a tab on what's coming next in the format through this new schedule feature in the game client. This will also allow players and fans to not miss out on any favorite games of their supporting team.
Key Aim
Riot Games has major aims to invest in country-based leagues for Valorant in 2022. The first of these will be introduced in Europe first and will make its way to the rest of the world. This will help new talented teams and players to surface in the scene as a newfound opportunity.
Not just this, but this game is aiming to host other global series in coordination with third-party tournament operators. The more the events, the more ways teams around the world will be able to showcase their skills.
They are also planning to expand their Valorant Game Changers program in the upcoming year. They want to achieve it via introducing a tournament that will feature the best teams from the Game Changers to fight and snatch a new victory crown. The prior aim of the Valorant Game Changers was to improve the opportunities among the female gaming scene. And with 2022, Riot Games plans to enhance those opportunities for all pro-female esports players around the globe.
New Tournament Structure
A new format for the VCT Challengers has been suggested where each regional Challengers event will have its own single open qualifiers. It will then lead to fixtures that will be played over multiple weeks in a league format. This will eventually conclude in a grand final event that will determine the best team from that specific region.
The VCT Masters will, however, be reduced to only two stages in 2022 to accumulate within the timeline. This will give some room for other events and things that will be introduced, giving the viewers enough time for everything.
When will it start?
Riot Games has mentioned that the Valorant Champions Tour 2022 is scheduled to start within the following February, featuring the Stage 1 Challengers. In April, we will be seeing the commencement of the first international Masters. The Champions is scheduled for September. This makes the fourth quarter of the year remain, which will be occupied for the new tournament circuit as mentioned, the Global Game Changers event.
Our Thoughts
The entire roadmap for the Valorant Champions Tour 2022 is very interesting and with it will grow more region-based opportunities. The female professional esports scene is also intended to improve within 2022, so we are really excited to see how that unfolds.
Also Read | TEAM LIQUID'S VICTORY AGAINST KRU ESPORTS IN VALORANT CHAMPIONS
Be sure to follow us at redjacket.gg for more Esports and Cryptocurrency-related articles and news.