Bitcoin is one of the most famous and highly valued cryptocurrencies in the world right now. It is also the first cryptocurrency that was launched back in 2009. Following that, around four years later, the Reserve Bank of India (RBI) had issued a cautionary note to the Indian residents regarding the cryptocurrency and the financial, legal, and security risks that it poses.
Even after their initial 2013 mindset, crypto has crawled its way up to a massive point in India that around 400 billion INR is in holding. Their opinion regarding the regulation and current state of it in the country hasn't changed much as of 2021. RBI has issued a statement that a 'complete ban' on cryptocurrency is only necessary because a partial restriction won't work as it is intended. This mentality can be seen in their 2018 decision that ordered the banks to not facilitate crypto and had effectively banned its trade in the country.
ALSO READ | Indian Government's plan to bar Cryptocurrency leads to its fall in price
This decision of RBI was, however, rolled back due to the 2020 Supreme Court ruling.
Reasons Behind RBI's Outlook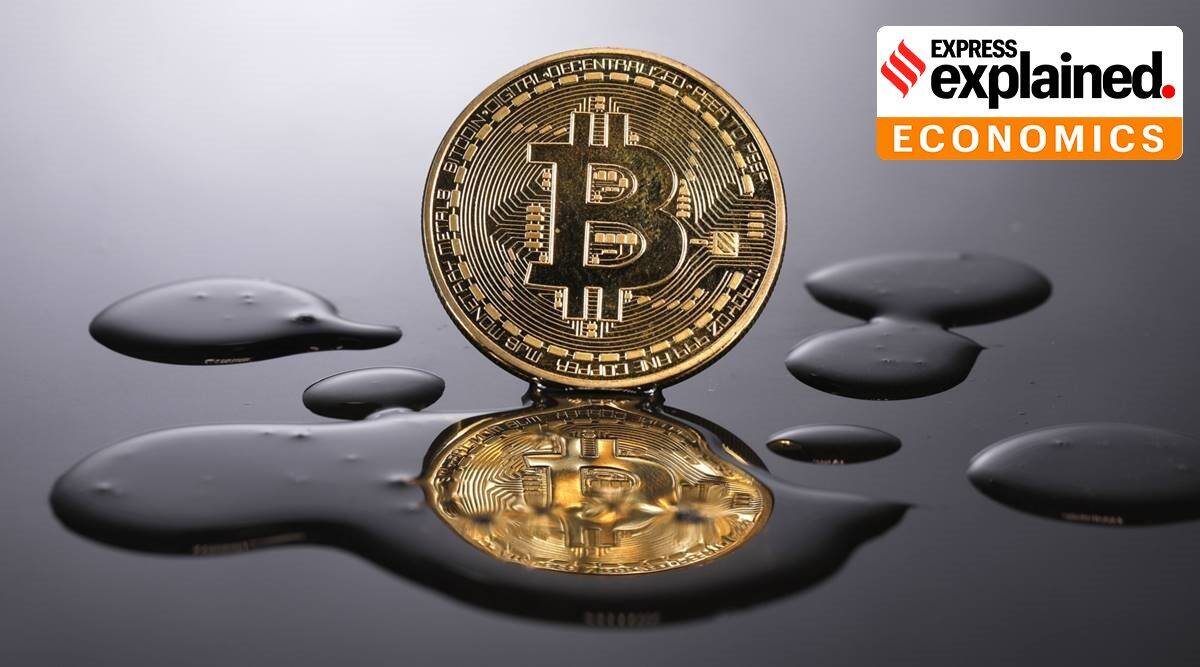 The main problem that RBI has, regarding the whole crypto business, is its financial stability. And such concerns are the main driver of their current opinion. Once crypto is allowed to be regulated freely in the country, the central bank's monetary policies would become less and less effective by the day. And this isn't the only problem that will come as collateral of the decision, these digital currencies will undermine established banks and similar regulated institutions.
Similar concerns like extreme volatility in pricing and tracing transactions could stand as a difficult problem.
The management of foreign exchange will be a massive challenge in India. This is because the money flow will be caused by digital currencies and not necessarily in the form of USD. Gita Gopinath, the Chief Economist of IMF, has talked about such a challenge that a developing and emerging country, like India, would face a great threat.
What other's think?
Many believe that crypto shouldn't be treated as any of the popular options some are considering. Not as a digital asset or as a currency. This idea is fueled by the concerns of using it to channel funds illegally. As for the central government, an official statement that sheds light on the issue and gives a firm answer is yet to be stated. There have been several talks among higher officials but have not yet led to anything solid. This has created a difference in opinion and had caused a delay in the introduction of proposed legislation to the next Parliament session.
A few believe that the partial disagreement in the government regarding the full ban of crypto is because of the concerns of getting cut off in the modern world of advancement. It doesn't seem that the country is looking to be sectioned with China, which has put a full ban on crypto, a decision criticized by many.
Legal experts have mentioned that the decision of considering crypto as a legal tender is still out of consideration and will not change. That much has been solidified, but a full ban on crypto in the country is a boat that had sailed too far to come back. It is expected that the official decision is pending and in question, in order to provide a more balanced solution. One that will not hurt the numerous investors in the country and will keep everything checked to avoid uncontrolled growth. This is mandatory in order to avoid the country's foreign exchange reserves, which can cause massive disruption in the country's economy.
Prime Minister on Crypto in India
A small section in the government has given the idea that crypto may be regulated as a digital asset class by Sebi, a market watchdog. The Prime Minister of India, Sri Narendra Modi, has stated that emerging technology like cryptocurrency should be used as means of empowering democracies and not undermining them. While FM Nirmala Sitharam's statement ensures that crypto will be used as a means of payment in India.
There is an obvious clash in opinions between RBI and the Central Government. It would be great to see what joint decision they will come up with to regulate crypto in India.
ALSO READ | CRYPTOCURRENCY IN RUSSIA- ABOUT $67 BILLION INVESTED
Be sure to follow us at redjacket.gg for more Esports and Cryptocurrency-related articles and news.