If you are looking for some Slice of Life animes to watch on Netflix, then you are at the right place. In this article, we will expand on this genre and discuss our top 3 picks for a slice-of-life anime to watch on Netflix in 2022!
The Japanese culture and art have made quite an impact in the western entertainment industry. Manga and Anime have become more popular than ever and the number of manga and anime fans keep rising to whole new levels. The best part about anime is that there's always something for everyone. The current options available in this entertainment industry are massive and it reaches quite a number of different genres. A few of the popular genres in anime are Shonen, Shoujo, Sci-Fi, Adventure, Romance, Horror, Sports, and much more. One of such popular and steadily rising genres in current anime is Slice of Life.
ALSO READ | Netflix Introduces 6 Games on their platform- iOS and Android
About Slice of Life Genre in Anime
Sometimes, we viewers don't want to watch something even mildly complicated or filled with action, drama, etc. We just want to watch something that is simple, fun to watch, and doesn't include much complexity. This is where the Slice of Life genre comes into play. This type of genre often portrays a story revolving around a simpler story-telling essence of a character. This type of plot doesn't follow the legible theory of plot, conflict, or ending.
Or as the simpler explanation goes, the Slice of Life anime is a type of genre that makes the audience have a light-hearted and feel-good experience.
Top 3 Slice of Life Animes to watch on Netflix
At the current time, the library of anime being offered is massive and the audience often gets confused about what to watch first and what to skip. Well, we have made careful consideration to present you with the top 3 Slice of Life Animes to watch on Netflix. This list is based on our personal preferences and we believe it will provide viewers with the best start in this genre.
3) Kotaro Lives Alone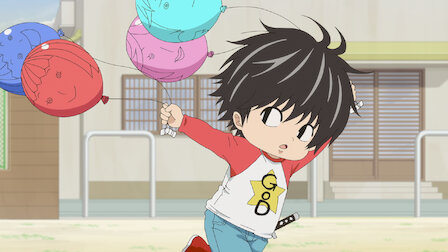 Kotaro lives Alone is a great first start for your anime journey within the slice of life genre. It is based on a popular manga and is overall a great comedic relief. The story revolves around a four-year-old boy named Kotaro Sato, who ostensibly has no parents. Kotaro's story starts when he comes to live in his new apartment, all by himself and with no one to look after him. Next to his room, resides a young manga artist named Karino Shin, who finds out about his new neighbour and tries to help Kotaro as much as he can. Their journey throughout the series will not only make you laugh but will warm your heart.
2) Kaguya Sama- Love is war!
Kaguya Sama- Love is war! is basically a romantic, slice-of-life anime that you can find on Netflix. The anime revolves around the two main characters, Miyuki Shirogane and Kaguya Shinomiya, who goes to the same elite school and are part of the student body council. It is evident that they like each other but due to their competitive mindset and elite ego, they have made the confession of love a war. And whoever confesses first, will lose the battle, while making the other one victorious. Though it has such a competitive essence, the anime focuses on teenage romance and comedy. It is a great choice of a first show and is quite popular with a large fanbase.
1) SpyXFamily
Even though this anime was recently launched, it has successfully earned quite the popularity and reputation in the entertainment industry. The anime features Loid Forger, codenamed Twilight, who is a top spy for his country and is on a top-secret mission where he requires to form a pretend family for the job. So he manages to make the pretend family into reality with daughter Anya Forger, who has the ability to read others' minds, and wife Yor Forger, who is a secret assassin.
All of them now live together as a family, whilst keeping their true identities a secret from one another, and accomplish a goal of getting Anya accepted to an elite school. Both Loid and Yor became a family to keep their secret work safe, but will they soon get attached through Anya? To find out, do check Spy x Family on Netflix!
ALSO READ | 3 Anime Series For Beginners- Available on Netflix!
These have been our picks for the top Top 3 Slice of Life Animes to watch on Netflix. Be sure to follow us at redjacket.gg for more Gaming, Anime and Hardware related articles and news.